SugaRUSH!
Join Date: Jun 2006
Location: Surrey, Canada
Posts: 3,807
A deeper insight into TUF
---
Quote:
Originally Posted by Sam Hoger(TUF 1)
"It was a good time. I had fun with it," Hoger said. "You need to create interest and I knew that. We would have these huge production meetings where they would tell us, 'Look, we need more drama. We need something we can sell.' They were telling us all the time that the show's not going to make it. We tried to create little scenarios where we could get more drama out of the characters."
http://www.sherdog.com/news/articles...uperstar-14107
A great article. Something all those people that love the "drama" on TUF should think about.
What are your thoughts on TUF, and other MMA Reality shows(Tapout)?
---
Support Mixed Martial Arts, not Ultimate Fighting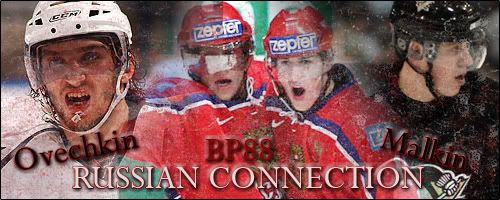 I hate the reality TV aspect about it.
That said while I was still married it got my wife to watch it and has gotten my sister into MMA. She'll even watch non-ufc MMA now.
This is the kind of stuff I don't like about TUF and reality shows like "Real World"- most of the times you know it's a producer telling a castmate "OMG Jennifer did you know Lisa called you a bitch in her private chat log?". Later that night when Jennifer is tanked on all the freely provided booze she's at first like this:
Then at 2am she goes after Lisa:
Then they have most of their 44 minute installment wrapped up.
Same with TUF- lots of free booze + lots of testosterone + sheer boredom with no books/TV + couple of producer prompts = Kos messin' w/ Leben, Leben "spritz'ing the bed and Jesse Taylor pissing himself and other stuff.
That's why I really only DVR TUF so I can FF through all the junk. One freaking show last season featured how much Jesse ate and showed multiple shots of him cramming food into his pie-hole. WTF- over that period of time they could have made that segment of anyone ever in that house with clips of them eating food. Just plain stupid.
---
Trying to excuse himself for being a hated jerk.
---
NYBA Champ @ 170!
BEST EVA!
Quote:
Trying to excuse himself for being a hated jerk.
actually read the whole article not just the excerpt.
It really doesn't surprise me but it's a bit misleading to call it 'Reality TV'. This comment really got me wound up....

"If our idea is that the fighter needs to be training with people that are maybe more intense or have more skill level, we're going to say it."

Looking after fighters isn't exactly negatively influencing how they are perceived by the public & their camps.
Curitiba Food and Liquor

Join Date: Dec 2006
Location: NY
Posts: 16,176
I'm ready to make a thread "the incredibly narrow focused TUF shows we never saw"

Ed Herman: Yeah, I'm in the Bubble Bath, Bitches
The World of Shonie's Pool Toys
Joe Daddy's Greatest Cannonballs
Danny and Matt: Two Friends and Their Sammiches
Tito's Chicken Legs: That's How He Makes 205, Baby
Food Fight Club
Give Me Something To Break
---

Sig Credit to Toxic

Currently Active Users Viewing This Thread: 1

(0 members and 1 guests)
Posting Rules

You may post new threads

You may post replies

You may not post attachments

You may not edit your posts

---

HTML code is Off

---