View Poll Results

: What Coach?

Randy Couture
5
20.83%
Big Nog
1
4.17%
GSP
2
8.33%
Wanderlai Silva
0
0%
Forrest Griffen
2
8.33%
Rampage
3
12.50%
BJ Penn
8
33.33%
Anderson Silva
2
8.33%
Dan Henderson
0
0%
Other Specify
1
4.17%
Voters: 24. You may not vote on this poll
If you were a contestant who would you want as a coach?
---
Pretty simple question if you were a contestant on the Ultimate Fighter who would you want as a coach?
---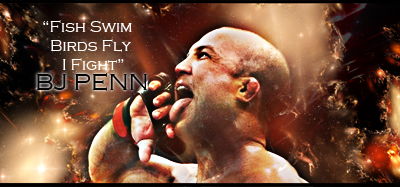 "If you get hit and it hurts hit him back you not knocked out yet."-Joe Doerksen
The Toxic Terrors (FFL)
Demetrious Johnson*Eduardo Dantas*Emanuel Newton*Will Brooks*Michael Page
Randy. IMO he's the best in the poll as a coach.
ya i picked randy because xtreme coutore has been creating some good fighters latley, Griffin has improved alot, Randy came back, Wandy owned jardine, and Karo got worse because instead of training he likes to do interviews were he says hes #1 contender.
---
I think i'd go ahead and get my scuba going on with Wandy and his translator of course
---


"Are you seeing planes? Is your name Tattoo? Because I swear to God, you're living on Fantasy Island"
Ithink randy is the best at getting the best ou of fighters
---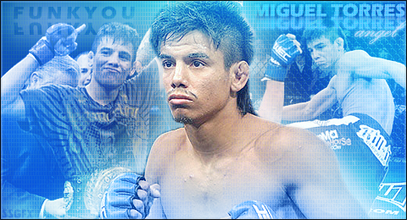 MMAFFL Record 4-1
Rangers rule
Join Date: Nov 2007
Location: Glasgow, Scotland
Posts: 2,330
I'd go with Ortiz he really tried to train his guys hard and made it about the fighters rather than him, which I liked.

For the record i dont like tito i just think he was a good coach
---

Thanks to Plazz for the awesome sig
http://www.mmaforum.com/hall-fame/47...-plazzman.html
Show him respect
I picked Anderson Silva, but then I remembered he doesn't know English very well and the translator thing would be awkward.

Ima have to go with Couture. He has improved alot of guys over the years and continues to bring out the best in more established fighters.
---
Jack Johnson: Boxing's greatest Heavyweight champion.
Super Heavyweight
Join Date: Feb 2008
Posts: 4,079

Join Date: May 2007
Location: -England-
Posts: 1,475
Have to say Randy out of that list but i think Tito did a great job as a coach and would be more than happy with him.
Bantamweight
Join Date: Mar 2008
Posts: 830
I would say Forrest. He's a funny guy, and a hard worker.
Currently Active Users Viewing This Thread: 1

(0 members and 1 guests)
Posting Rules

You may post new threads

You may post replies

You may not post attachments

You may not edit your posts

---

HTML code is Off

---