Quote:
to bad leben is going to spoil these plans when he KOs Bisping.
Yeah what happens if bis loses to leben? Do they still make him a coach and fight for the no. contender?
As much as I'd like to see Henderson destroy Bisping in the ultimate finale, I don't think I could stomach an entire season of TUF with Bisping as a coach. Everything about him makes me sick. I really hope Leben saves us all from this terrible fate...
I'd love to see Hendo Vs. Silva 2 as well and feel it could go quite differently this time, though people's criticisms of Hendo not being yet deserving of a rematch are valid.
Sounds like we need to see Palhares Vs. MacDonald as well
Amatuer
Join Date: Apr 2008
Posts: 105
Quote:
Ugh, I'm really not cool with Dan Henderson possibly getting another title shot.. he really doesn't have the tools to give Anderson a challenge.
Henderson won the 1st round in their fight. The only one that I think would give Silva a good challenge in that entire division is Chael Sonnen and he's not even officially in the UFC yet, that I know of.
Come on people were talking over 15 months till these guys woudl fight and probably 17-20 months before they would get a title shot and people are still interpreting this to mean Anderson will still be champ, Anderson can still fight in the mean time, he has to get by Cote right away, if he can do that he is proabably gonna face Okami and at least one other opponent by then, guys like Marquedt and Mai arent being screwed they are still in the same order it just removes Dan and Bis from the pecking order while everyone else continues to duke it out for the title.
---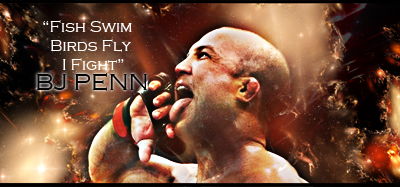 "If you get hit and it hurts hit him back you not knocked out yet."-Joe Doerksen
The Toxic Terrors (FFL)
Demetrious Johnson*Eduardo Dantas*Emanuel Newton*Will Brooks*Michael Page
Quote:
Well ill say it - why the hell dont they have Marquadt as the Coach?, I am a fan of Bisping but i dont think he is ready for the likes of Henderson or Marquadt just yet.
It would make more sense for "The great" and Hendo to be coaches.
I love how many people on this forum don't understand the UK vs US concept.
A fight between them would be amazing IMO

Massive test for Bisping

Quote:
I love how many people on this forum don't understand the UK vs US concept.
?? UK vs US duh i never thought of that ever..........
However as a UK fan i can honestly say i couldnt give a toss about Country vs Country in my opinion and call me mad or crazy if you wanna but i see it as fighter vs fighter, regardless wether you think im a moron or not going by your statement and quoting me a fight of US vs UK is moot unless your going to manage to create a Card to reflect that and at present there isnt really enough talent from the UK to do that yet.
So back to the point - Bisping vs Hendo is pointless, Bisping isnt ready for Hendo let alone Silva yet, again even though im from the UK i would rather see Hendo and Marquadt Coach and then fight. Bisping would be better off fighting Okami at present.
---
TEAM GROTTY 2013
Stefan Struve
Donald Cerrone
Glover Texiera
Cub Swanson
Kim Dong - Hyun.
I'm not saying I think it's a good idea but it's what they've chose to do to promote the UFC over here more and Bisping is their most well known British fighter.
Best two coaches they can get (new at least) for the concept of UK vs USA. Bisping is a no brainer and Henderson is a decorated wrestler and accomplished mma fighter in multiple divisions.
Banned
Join Date: Apr 2007
Location: Montclair, NJ
Posts: 11,605
Henderson is also a very accomplished coach something that I have wanted the TUF coaches to go back to.
Currently Active Users Viewing This Thread: 1

(0 members and 1 guests)
Posting Rules

You may post new threads

You may post replies

You may not post attachments

You may not edit your posts

---

HTML code is Off

---