MMA Fanatic
Join Date: Jun 2008
Location: NJ
Posts: 50
That idiot Junie Browning TKOd
---
Was anyone else happy to see that retard get his a$$ kicked by Junie. This moron is bragging how he is a criminal and compares himself to Hitler. He talked as he was the toughest and most gangsta Mutha ****a. When he got in the cage he acted like a little B!tch. After getting his a$$ kicked for 5 minutes he gives up. One less moron we have to listen too. I wanted to fight this little punk after hearing him talk.
seriously, that kid was such a joke! and then after getting his ass kicked he says he only threw in the towel cause he was worried about his good looks... ****in snaggle toothed ugly fool.
---
Everybody good, plenty of slaves for my robot colony?
MMA Fanatic
Join Date: Jun 2007
Posts: 25
I think he's going into politics... mentioned something about D.C...
He definately belongs with 'Napoleon, Alexander and Hitler' lol
---
Maybe he was just referring to the fact that he is short, has a suspect relationship with his mother and plans to shoot himself.
---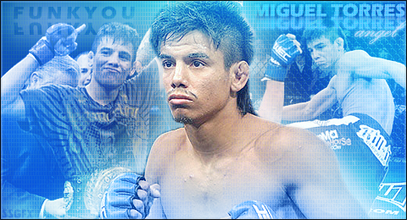 MMAFFL Record 4-1
MMA Fanatic
Join Date: Aug 2008
Posts: 93
I like how hyped up the fight was, both sides were talking huge smack and it built up suspense on who can back it up. Browning did pull one hell of a beating though.
MMA Fanatic
Join Date: Nov 2007
Location: New Zealand
Posts: 40
LOL I thought he was hilarious. I've been doing impersinations of him ever since. Too bad he couldn't back it up. I like to see shit talkers of that quality in the UFC.
Flyweight
Join Date: Oct 2007
Posts: 234
lighten up, he was kidding around :P
I think it's time to get aboard the Junie Warwagon. That kid is awesome and he says some funny shit too.
---
-----------------------------

"I does work" - Brett Rogers

"I don't know what kind of technique was used there, but there was a lot of kicking and punching." – Jim Brown
Currently Active Users Viewing This Thread: 1

(0 members and 1 guests)
Posting Rules

You may post new threads

You may post replies

You may not post attachments

You may not edit your posts

---

HTML code is Off

---