Dana needs to be more impartial on judging.
---
Sickens me that he sat there and told Elliot Marshall that he won that fight. That was way to close of a fight to have the president of the UFC being an idiot like that on camera. Maybe off camera you go up to the guy and tell him that you thought he had it, but for him to say that and Mir to throw a hissy fit was bullshit.
---
Banned
Join Date: Apr 2007
Posts: 1,393
They didnt even show the entire fight did they?
How do you know how close it was? if you didnt see it all?
everyone is entitled to there own opinion and that includes Dana and Mir.
---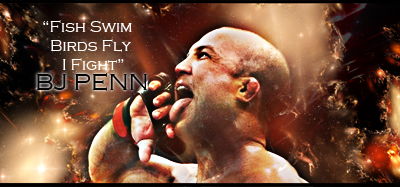 "If you get hit and it hurts hit him back you not knocked out yet."-Joe Doerksen
The Toxic Terrors (FFL)
Demetrious Johnson*Eduardo Dantas*Emanuel Newton*Will Brooks*Michael Page
I think Dana was 100% right. He also said you never leave it in the hands of the refs. Dana has the right to his opinion.
---
I am at work--- wish I could watch the show--- any online plugs to watch it?

O
Yup. I thought he won too, but he had many many attempts to end that fight and couldn't and that's just what happens when it goes to the judges sometimes.

He was a good fighter though, obviously has a lot of talent.
I'm not. He looks like a whiny douche.
---
"I don't want them to like me, because when I'm in the ring, punches fly to the face. It is not a tenderness time. I am not falling in love. And he knows that when the fight starts I am kicking faces."
- Wanderlei Silva
Light Heavyweight

Join Date: May 2007
Location: Melbourne, Australia
Posts: 3,474
Dana didn't change the outcome of the fight, he just brought back the most deserving person. He's allowed to have an opinion on the outcome just like everyone else, as long as he doesn't undermine the decision then I see no problem.
Currently Active Users Viewing This Thread: 1

(0 members and 1 guests)
Posting Rules

You may post new threads

You may post replies

You may not post attachments

You may not edit your posts

---

HTML code is Off

---