View Poll Results

: Best Final 4

TUF 8 LHW's
6
27.27%
TUF 1 MW's
11
50.00%
TUF 1 LHW's
0
0%
TUF 5 LW's
4
18.18%
TUF 7 MW's
0
0%
other
1
4.55%
Voters: 22. You may not vote on this poll
Best final 4 of all time?
---
I think this is one of the best one's in the shows history. Two guys with excellent BJJ, A well rounded All American fighter, and an experienced former HW who has been in there with a lot of tough guys.

Now I would say that Griffin, Bonnar, Swick, and Hoger was pretty good but Swick was a MW and Hoger is not very good.

The best was probably Leben/Quarry, Koscheck, Florian, and Diego although none of them besides Leben made an impact in the division the MW division.

On Season 2 and Season 3 the final 4's weren't that good I mean at HW Rashad, Petruzelli, and Jardine who are all LHW's and Imes wasn't very good. At WW Stevenson is a LW, Sammy Morgan and Jason Von Flue are jokes, and Cummo is ok but nothing special. I'm not even going to go into Season 3.

I'll skip season 4 and Season 5 might be the only one that compares with Season 1.

Manny, Lauzon, Diaz, and Gray is a damn good group.

TUF 6 was terrible so I'll skip that too.

TUF 7 final 4 was ok but not top Creudeur, Amir, CB, and Jesse.

So which was the best?
Gotta go with season 5 ash 3 of those guys are up and comers in the division. With the 4th Manny Gamburyan a good journeyman type fighter.
I like season 5 a lot. I just don't buy into Lauzon, Manny is what he is, Diaz is a sneaky submission guy but I don't see him winning the title and Gray is still very raw ATM.

Meanwhile Florian is very well rounded, Koscheck is what Gray will end up being, Diego is way better IMO then anyone from TUF 5 will end up being, and Leben is a very estbalished journeymen who's only 2 real losses in the UFC are to Anderson and Bisping.
Season 1's MWs. Yeah they may not have all had a big impact on the division, but they all had a big impact in the UFC.

That was the cream of the crop then... Now is just the crop, with the little bit of cream that has accumulated each year.

Most of the guys suck, with 1 or 2 good guys standing out.
---
TUF 1 MW's, but I'm very very happy with this years LHW's.
---
Fedor fights I want to see..
Fedor vs. Josh Barnett
Fedor vs. Randy Couture
Fedor vs. Tim Sylvia -
DEMOLISHED
Fedor vs. Andrei Arlovski -
DEMOLISHED
hmmmmm, i wonder how many become reality..
2007
I think the TUF 5 lightweights will prove to be the best within a couple years or so. I see Diaz, Gray and possibly Lauzon having title shot opportunities within the UFC. Manny will also be hanging around more so as a gatekeeper im thinking.
TUF 8

Bader looks like a potential star, as does Vinny

Eliot and Krzysztof look very good too, I think Krzysztof will take it...
---
LIE or DIE
Join Date: Nov 2006
Location: Winnipeg
Posts: 1,931
Haha did you say that Leben only had two losses in the UFC? J-Mac made him tap, and Kalib Bisping'd him.
---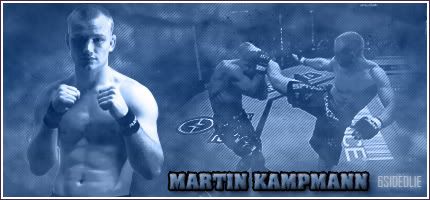 TEAM LORD:
1. Antonio Rodrigo Nogueira
2. Nate Marquardt
3. Goran Reljic
4. Amir Saddolah
RANKING: TBA
TOTAL POINTS: +TBA
Super Heavyweight
Join Date: Feb 2008
Posts: 4,079
Forgot about Macdonald but Kalib lost that fight IMO and it wasn't really all that close.
Currently Active Users Viewing This Thread: 1

(0 members and 1 guests)
Posting Rules

You may post new threads

You may post replies

You may not post attachments

You may not edit your posts

---

HTML code is Off

---