Best and worst coach of tuff
---
We are half way through the 8th season and I was wondering which guys do you think is the best and the worst.

The best is no contest for me. It is Jens Pulver by far not only was he a good coach but a great leader who really treated his guys well.

the worst is either ken shamrock or Bj penn
---
"The fat man flies at midnight"
Best was Ortiz IMO

Worst was Shamrock by a mile
---
Forrest was IMO the best coach and cornerman.

He got fighters who really weren't as skilled as their opponents to rise above in a way we had never seen.

I don't really know if I could pick a worst.
Shamrock was the worst, no doubt about it.

If I was to pick the best right now it would be Tito, but I tell ya Nogueira has definetly got his team bonding well and there is a sense of teamwork there.
Lightweight

Join Date: Mar 2008
Posts: 1,655
Rich Franklin showing up in Season 4 just so he can scout potential opponents was pathetic.
Amatuer
Join Date: Oct 2008
Location: New Albany, IN
Posts: 182
I would have to say that Nog is going to be the best coach ever IMO...on the show. He has such a huge heart. Gotta love him for sure. Other than him, I think the best coach of past seasons is Forrest.

Now, definitely Shamrock for worse coach!!!
Shamrock is so much worse than anyone else it is scary. Unless watching old Shammy fights really is a way of improving your confitioning.

Best is either Tito who managed to not come off as an arrgant douche at all or Hughes in his first stint.
---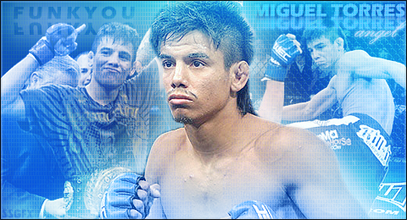 MMAFFL Record 4-1
Nog is a really good coach, but I put Pulver as the best. Its awesome how much Nog actually cares about his fighters tho.

Shamrock is definately the worst coach.
---
Natural Born Killas +44
Tito and Forrest were good
Jens and Nog are great.

You couldn't pay me enough to get me train with Ken Shamrock as my coach. Honestly though, TUF makes me appreciate the Kansas City coaches even more.
MMA Fanatic
Join Date: Oct 2008
Posts: 50
Worst Mir vs Shamrock vs BJ

Best Forest vs Pulver vs Nog
Currently Active Users Viewing This Thread: 1

(0 members and 1 guests)
Posting Rules

You may post new threads

You may post replies

You may not post attachments

You may not edit your posts

---

HTML code is Off

---