Flyweight
Join Date: Oct 2007
Posts: 232
TUF 10 Cast Finally Revealed!
---
great find +rep

Also I like how they analyze the fighters. It seems as if a LOT of these HW's are pretty solid.
---
Official Leader of the Demian Maia Subway Station!

Dustin Hazelett - I'm McLovin' it

"The second he hits me, I will crush him!" - WAND (WAR)
Sweet, looks like a lot of these fighters have already had a go at the UFC. Reminds me of the early series where they had everyone back, Matt Serra's series?

Not a great fan of the 16 man format and no fighting to get in the house, but we should see some good fights nonetheless. I can see knockouts, G'N'P and gassing being the norm!
Wow, this seems like a very interesting season.
this should be a pretty intresting season, theres a couple on there that i dont think will make it like the guy whos 8-6, i mean comon you couldent make it in a little organisation so what makes him think he can make it in the UFC, but theres a couple undeafeted guys on there, one with 4-0 all with first round KOs who look like they have some good potential.

will be intresting, and i dont see kimbo winning this to be hounest.
---
sig credit to Michael Carson
UK Fighters FTW
Nice find, you got to make Nelson (if he loses the gut) and Sims the favorites there.

lol at the name SCOTT JUNK! Kongo would love to fight him.
I definatly think Nelson has to be the favorite, Big Country is horribly underated due to his less than athletlic physique.
---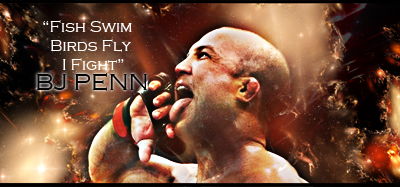 "If you get hit and it hurts hit him back you not knocked out yet."-Joe Doerksen
The Toxic Terrors (FFL)
Demetrious Johnson*Eduardo Dantas*Emanuel Newton*Will Brooks*Michael Page
It looks like a solid season, you have the seasoned vets trying to make a comeback, you have the big names trying to break through and you have the ones who on paper don't look like much but could surprise (like Amir?).

Looking forward to it.
Thanks for this, Kimbo Slice, hehehehe.
---
Lyoto Machida
Light Heavyweight Fighter
15-0-0
I'm just excited to see Kimbo fight.
---

Sick Sig By Toxic
Aubrey Drake Graham & Michael Stevenson Are Genius's ♥
Currently Active Users Viewing This Thread: 1

(0 members and 1 guests)
Posting Rules

You may post new threads

You may post replies

You may not post attachments

You may not edit your posts

---

HTML code is Off

---