TUF 10 Revealed, Big Country Owns All
---
http://www.sherdog.com/news/articles...-10-cast-18439
Just me, or is Roy Nelson the most experienced TUF contestant in the show's history (barring the "comeback" season)? He's coming off back to back losses, but he looked great against Monson (I thought he won). The show's supposedly about Kimbo, but Country has such a huge head start on everyone in the house (except perhaps Wes Sims). He seems the huge favorite to win this thing -- even if physically he doesn't look it.
That said, this season is clearly designed to capitalize on the question posed by Lesnar/Mir: Can raw strength overwhelm experience and ability? It's one of the fundamental questions in MMA, and combined with the B-list celebrity status of many of this season's contestants, I'm expecting some quality TV.
---
I work on my tan harder than I'll have to work on you!
wow, thats cool. Cant wait to see this season
The pic reveals some info though, or so I think....
I can't wait to watch this season. Roy Nelson is one of my favorite fighters and I think he's going to do great.
---

Quote:
wow, thats cool. Cant wait to see this season
The pic reveals some info though, or so I think....
---
There are people out there doing a great job making it look like a non-violent sport. Thatís not my job. My job is warfare. Iím over here to (expletive) kill..... Nick Diaz
This season is stacked and for once I dont think the guys coming out will be lower tier fighters but probably find them selves in the middle of the HW pack. Some solid wrestlers, a world class striker, a backyard brawler turned MMA star, a couple experianced MMA fighters and a bunch of elite level athletes making the transition. To me this season looks extrememly promising which is good cause the last one sucked balls.
---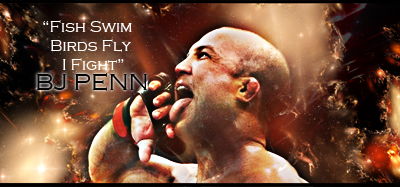 "If you get hit and it hurts hit him back you not knocked out yet."-Joe Doerksen
The Toxic Terrors (FFL)
Demetrious Johnson*Eduardo Dantas*Emanuel Newton*Will Brooks*Michael Page
Danzig had a few wins on him but didn't fight Arlovski and Monson of course.
---
Banned
Join Date: Aug 2007
Location: banned
Posts: 0
great post dude I think the dude has the potential to win the show...i would love to see him fight Kimbo!!!!
Bantamweight
Join Date: Oct 2007
Posts: 693
Whos the world class striker on TUF 10 i havent been keeping up with it much after about the fourth season i just lost interest in the show to much bs for my tastes
Currently Active Users Viewing This Thread: 1

(0 members and 1 guests)
Posting Rules

You may post new threads

You may post replies

You may not post attachments

You may not edit your posts

---

HTML code is Off

---