Merged Kimbo Slice Vs Roy Nelson Thread
---
I can't believe they put this fight so earlier. Probably going to be the biggest fight of the season. Everyone and there mom is going to watch it.
damn wish the vbookie will do a beat on this one...this fight is bigger than vitor vs franklin.
Cant wait but its undeniably the fight of the season hype wise, its the two biggest names on the show and the fight everyone hoped would happen but never expected. I like Rashad more just for making it happen.
---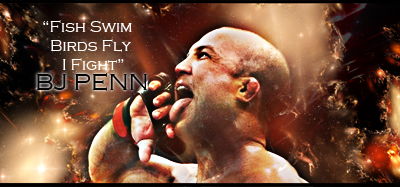 "If you get hit and it hurts hit him back you not knocked out yet."-Joe Doerksen
The Toxic Terrors (FFL)
Demetrious Johnson*Eduardo Dantas*Emanuel Newton*Will Brooks*Michael Page
I may not watch it, actually. I'm starting to remember why I quit watching TUF after the fourth season, it's boring, especially amatuer HW's.
I loved how they showed the fight selection at the end of the show. The next episode is probably going to be the most watched TUF episode ever.
Banned
Join Date: Aug 2009
Posts: 61
even if kimbo loses in second round but doesnt look horrible doing so..he has my respect compared to a few of these guys who have fought. wes the gasser lol..kimbo didnt even look that bad in round 3 against thompson
This fight would be a main card fight in the UFC and it's on TUF. Awesome.
---
-----------------------------

"I does work" - Brett Rogers

"I don't know what kind of technique was used there, but there was a lot of kicking and punching." – Jim Brown
win or lose the ufc played it smart...kimno losing to roy nelson is respectable.
im so excited for this fight. it could've very well have been the finale. i think that roy is the favorite, due to experience. If they stand and bang, i'll go kimbo. If they go to the ground, I don't have a doubt in my mind it'll be Roy. Mostly because I know Kimbo won't be on top.
---
hw-Brock Lesnar
lhw-Matt Hamill
mw-Dan Henderson
ww-Jon Fitch
lw-Spencer Fisher
I'm hoping Kimbo can come out with the victory. I really want Kimbo to do good in this season..
---

Sick Sig By Toxic
Aubrey Drake Graham & Michael Stevenson Are Genius's ♥
Currently Active Users Viewing This Thread: 1

(0 members and 1 guests)
Posting Rules

You may post new threads

You may post replies

You may not post attachments

You may not edit your posts

---

HTML code is Off

---