*Just a thought* A.Silva and GSP coaches for the next Ultimate fighter...
---
.....just a thought, at the end of the show they meet for a superfight at 180lbs and neither title is on the line. IMO this a fair way to have these two fighters meet and give the world/fans the biggest MMA fight in history to date. Dana always talks about putting on the biggest fights, the fights the fans want to see. Both fighters seem game, after Silva wins today, it is the perfect time as neither has an interesting #1 contender, (I don't count Sonnen just because he has a big mouth and it would be fun to watch Silva wreck him).
I almost peed myself when I saw the title.
Flyweight
Join Date: Sep 2006
Posts: 299
Sort of a misleading thread title.
Quote:
Sort of a misleading thread title.
I didn't think it was, considering when you hover over the title you would see "just a thought". Apologies if anyone feels they were tricked for 3 seconds, not my intention.
That's very unlikely to happen because:
1. Silvas english isn't good enough
2. GSP already said he may not move up.
MMA Fanatic
Join Date: May 2010
Posts: 1
silva cant speak english... he would make a weak coach
having 2 titles held up for 6-8 months? no thanks.

Edit: It would actually be closer to a year considering a belt wouldn't be on the line at a catchweight.
---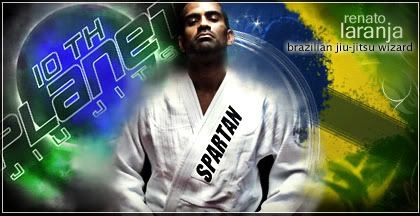 "You have a big word for a guy who don't have a gi right now." - Renato Laranja
Language
---
All of the Ultimate Fighter coaches have been at least fluent in english, Anderson Silva barely knows a few words!
---
The Emoticon Guy
Currently Active Users Viewing This Thread: 1

(0 members and 1 guests)
Posting Rules

You may post new threads

You may post replies

You may not post attachments

You may not edit your posts

---

HTML code is Off

---