Tavares won the second in the same manner in which he won the third, wrist control. He had that wrist locked for a Kimura the whole time, and through that controlled the fight.
---
Sjung för gamla Djurgår'n
Lock the gates, make them watch...
In my opinion, while Hammortree was clearly the superior wrestler, he failed miserably when it came to offense on the ground. Outside of the takedowns, I didn't see many actual offensive moves. His punches and elbows rarely made contact with Tavarez. I actually at times felt that tavarez was landing more punches from the dominated position.
Super Heavyweight

Join Date: Sep 2008
Posts: 4,364
The first 2 rounds really could have went any number of ways. You could argue that either fighter won either round. Hammortree had positional control but Tavares usually had control of Hammortree's arms so no damage was being done. Tavares landed the better of the strikes and had some submission attempts while Hammortree just had positioning and a couple ground and pound strikes. I am glad they went to a 3rd round.

Tavares clearly won the 3rd round imo, Hammortree did nothing dangerous.
I actually thought the judging wasn't that bad. I had the first round for Hammortree and the second and third for Tavarez.

Whichever way it would have went I thought it was a good fight and I was hoping Tavarez would pull it out. I think he showed more control in the fight even from the bottom position. Hammortree really wasn't landing anything that was causing damage. Tavarez was trying to land better strikes and was trying to go for subs.
This thread answers the question, everyone has scored it differently.
---
Think. It Ain't Illegal Yet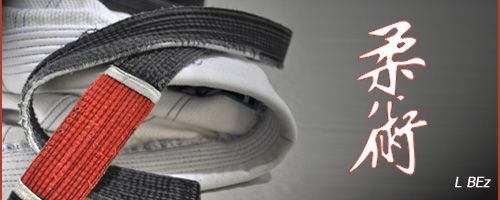 "Discipline Hurts Less Than Regret"
I thought the first round was close, Tavares managed a decent throw and managed to take Hammortrees back multiple times early on with a weak attempt at a rear naked choke while toward the middle of the round, Hammortree ended up on on the top position and was laying in Tavares' guard mostly without too much offense. The second round was fairly boring with Hammortree getting top position and nearly laying in his guard for the majority of the bout. That fight should have been stood up in the second in my opinion. Tavares had the kimura attempt from the bottom, but he wasn't getting anywhere with it so i think a stand up would have been justified.

So after the second round, I scored it a draw. I'm not sure how you'd score the third round. Hammortree had the mount position but was bucked off almost immediately after.
---
Psalm 30:5 "For his anger endureth but a moment; in his favour is life: weeping may endure for a night, but joy cometh in the morning."

Top 3 Favorite Fighters
1. Chuck "The Iceman" Liddell
2. Glover Teixeira
3. Demian Maia
I thought Tavares narrowly won the first, Hammortree took the second and Tavares took the third. Hard fight to score though so I can't really call it bad judging. Either guy could have taken it.
---
-----------------------------

"I does work" - Brett Rogers

"I don't know what kind of technique was used there, but there was a lot of kicking and punching." – Jim Brown
Tavares one the first due to that slam (judo?) very close round though. 2nd i thought Tavares had him controlled from the bottom pretty well (i hate the judges who think "hey hes on top...must be winning")

3rd was by far a Tavares round, not sure why anyone would think other wise.
Quote:
we were thinking something along those lines, or that this is not actually a real fight in the athletic commissions eyes so they could just say hey judges we want a third round just score it a draw
Aren't the fights on the show considered exhibition matches? If so I could see that being the case. The judges just call it a draw when its close where as if it was a regular match they would of picked a winner.
---
The Reigning, Defending, Undisputed MMAFNPFFL Grand Master Champion of The Universe!!!
Featherweight
Join Date: Jul 2009
Posts: 1,158
I thought the first round could have gone either way. At least Hammortree did more in that round. Other than that Tavares was landing more strikes standing up and actually looked like he was doing something in the second round. I would have thought Hammortree was alseep after he pushed Tavares up to the cage at the end of the fight. That is what won it. Tavares threw a lot of "strikes" to the head when Hammortree was pussing him against the cage and Hammortree litterally did nothing. Maybe pulled on a leg here and there but did not do it hard enough to see.
Currently Active Users Viewing This Thread: 1

(0 members and 1 guests)
Posting Rules

You may post new threads

You may post replies

You may not post attachments

You may not edit your posts

---

HTML code is Off

---