View Poll Results

: Biggest douche in TUF history?

Sam Hoger (TUF 1)
5
3.94%
Josh Koscheck (TUF 1)
20
15.75%
Rashad Evans (TUF 2)
4
3.15%
Ed Herman (TUF 3)
1
0.79%
Shonie Carter (TUF 4)
1
0.79%
Nate Diaz (TUF 5)
4
3.15%
Corey Hill (TUF 5)
0
0%
Mac Danzig (TUF 6)
3
2.36%
Jeremy May (TUF 7)
5
3.94%
Junie Browning (TUF 8)
59
46.46%
Shane Nelson (TUF 8)
0
0%
Cameron Dollar (TUF 9)
0
0%
James McSweeney (TUF 10)
7
5.51%
Jamie Yager (TUF 11)
18
14.17%
Voters: 127. You may not vote on this poll
Banned
Join Date: Aug 2007
Location: banned
Posts: 0
Yager......nuff said....quit on the stool after talkin mad shit....
MMA Fanatic
Join Date: Jun 2010
Posts: 4
What?!
---
Junie Browning tried to attempt suicide?!
---
The Emoticon Guy
Curitiba Food and Liquor

Join Date: Dec 2006
Location: NY
Posts: 16,176
Quote:
Junie Browning tried to attempt suicide?!
Read the post again. That's what it says.
---

Sig Credit to Toxic

Tier
---
Where and what kind've tier promotion is this anyways?
---
The Emoticon Guy
MMA Fanatic
Join Date: Jun 2010
Posts: 4
He took 16 Klonopins, OD'd, while in the hospital assaulted 3 nurses.
That kids is seriously mental. If he'd clean up his act, he has some skills. I'm not saying he is an awesome fighter, but he could do something with his life instead of being a crazy p.o.s.
On another note, Bisping is definitely a douche! There is just something about his face that makes me want to punch him. Henderson knocking him out and adding an extra punch was one of my fav moments.
MMA Fanatic
Join Date: Feb 2010
Posts: 4
Yager
---
With as many douchebags that have been on the show, Yager easily takes the cake. How bad is it that he runs his cocky mouth as bad as he did before quitting in a fight, but then runs his trap even more after. Oh, and watching him peeking behind the curtain while Uscola(fellow douche) is waiting outside for him says it all. What a puss!

Also, I have to agree that I dont consider Junie a douche, but more of a nutcase. The guy had obivous mental problems. His brother was by far a bigger douche by coming on the show and trying to act like his big bro. Junie I pitied to be honest, but his brother- I wanted to take a baseball bat to his head 'Casino' style.

Also, Gabe Reudigar is the one guy missing from this list who needs to be on it. Definition of a douchebag!
Where is the Karo Parysian option? Honestly I always wished Nate Diaz would have been on BJ's team because I am quite sure BJ would have gotten in Karo's mug.
---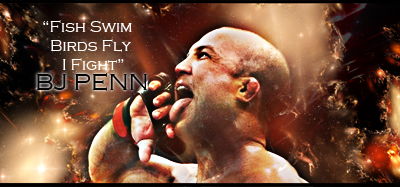 "If you get hit and it hurts hit him back you not knocked out yet."-Joe Doerksen
The Toxic Terrors (FFL)
Demetrious Johnson*Eduardo Dantas*Emanuel Newton*Will Brooks*Michael Page
Amatuer
Join Date: Oct 2009
Posts: 164
Karo Parysian
---
Yeah I think Diaz is a little bit of a dick for reacting the way he did when Karo went to congradulate him!
---
The Emoticon Guy
Currently Active Users Viewing This Thread: 1

(0 members and 1 guests)
Posting Rules

You may post new threads

You may post replies

You may not post attachments

You may not edit your posts

---

HTML code is Off

---