Dan Hardy was right with what he said about him.

Hope GSP makes him give up
---
Dan 'THE OUTLAW' Hardy
Mauricio 'SHOGUN' Rua
Alexander 'THE MAULER' Gustafsson
Brad 'ONE PUNCH' Pickett
John 'THE HITMAN' Hathaway
Frankie 'THE ANSWER' Edgar


Flyweight

Join Date: Aug 2008
Posts: 246
Koschek is a tool. I was hoping "Frenchie" would've drilled him. Hopefully GSP will remove one of his limbs.
Quote:
You know, that pissed me off more than just about anything I've ever seen onthat show. Forget GSP for a second. A fighter just lost a hard-fought battle. He broke his hand, and did something to his leg. I know it's also a team competition, but there is a fighter in there who just lost a HUGE fight, career-wise, and you're so friggen petty and childish that you'll gloat and bang on the wall because your team is now 1-3 instead of 0-4?

I've never liked Koscheck as a person OR a fighter, but now I want to see him SUFFER, not just lose. I was hoping he was going to talk shit to the scary drunk french Thai-monster and get his face splattered against the wall.
Aye, that was pretty bad. And it doesn't look as though it gets much better, if next week's preview is any indication. To think that Team GSP won its first three fights without so much as a peep shows how classless certain people on Koscheck's team, as well as Koscheck himself, can be. Fret not, however, for all wrongs will be righted in the end.
Quote:
Koschek is a tool. I was hoping "Frenchie" would've drilled him. Hopefully GSP will remove one of his limbs.
Yeah, either that or viciously KO him in the 1st round after stuffing a Koscheck takedown with ease. Can't wait to see Koscheck get tooled.
---
Proudly Supporting
Dan Hardy
Conor McGregor
Michael Bisping
Donald Cerrone
Chael Sonnen
Demetrious Johnson
Joe Lauzon
Nick Diaz

All this time Ive never disliked Koscheck and I dont hate him now, but I am seeing just how juvenile he is now. I dont think he is trying to be as big of a weiner as he is, I think he just isnt very mature.
If Kos could go one episode without referencing male genitalia I would shocked....
---
Think. It Ain't Illegal Yet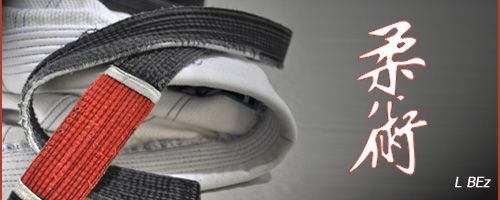 "Discipline Hurts Less Than Regret"

Join Date: Apr 2010
Location: Following The Path To Jesus Set By His Disciple Vitor Belfort
Posts: 5,111
Godcheck will be champ.
the whole speedo conversation with GSP was hilarious(and embarrassing)
---
---
Last edited by Guy Incognito; 10-15-2010 at

12:49 PM

.
Personally I don't mind because I actually want to see if he can make GSP come out of his shell during this season. That's pretty much the only reason I'm watching the first two thirds of the show. Otherwise I'd just fast forward and watch the fights like last season.
---
Rookie Hammer Squad 2015
Frankie Edgar - Dominick Cruz - Jorge Masvidal - Cat Zingano - Holly Holm
He's kinda like an annoying child who insists on picking fights with bigger, tougher guys. I hope GSP completely dismantles him and teaches him some respect, although that ship may have sailed.
---
Sjung för gamla Djurgår'n
Lock the gates, make them watch...
It's quite pathetic. The wall banging was atrocious, I expected that kinda shit from Kos but the fact that Nam and the rest of the team joined in is what bothered me. I really wanted GSP to go 4-0 but also really wanted Nam Phan to win as I liked him alot so I was gutted to see a loser, but after the yellow team acted like that? Forget it. They made Bruce look like a saint in comparison.
---

"There are three things all wise men fear: the sea in storm, a night with no moon, and the anger of a gentle man."
Currently Active Users Viewing This Thread: 1

(0 members and 1 guests)
Posting Rules

You may post new threads

You may post replies

You may not post attachments

You may not edit your posts

---

HTML code is Off

---