Alright, I'm going to say it. Brock is the better coach. It might be the language barrier, but every time JDS wants to talk his fighters up I get the feeling they become even more miserable.
---
Rookie Hammer Squad 2015
Frankie Edgar - Dominick Cruz - Jorge Masvidal - Cat Zingano - Holly Holm
Quote:
great ep but bs about justin being suspended, and im glad len didnt get the spot because he is crap and he has a bad ego, i hope javier loses again because chuck i think is much better than he showed by getting subbed
Chuck is an animal! Did you see him reverse that takedown with a kimura like a boss?!!? Okay, so maybe it wasn't as smooth as Karo, but "Cold Steel" is really slick. I think that he'll shock a lot of people next week.
I must say, he shocked me (though not in a good way) when he got tapped with a triangle. He's like a triangle master -- both in terms of defending and latching it on. I've had the pleasure of rolling with him and I've been really impressed. (Of course, I'm a much lower level of competition than anyone on TUF.)
---
Highly opinionated but out of touch with the current MMA scene.
Support my FB athlete page!
Watch my pro highlight reel
Bantamweight
Join Date: Feb 2009
Posts: 864
Seeing chuck get triangles put a smile on my face. He just talks way too much crap for my personal tastes. Him winning would have ruined my night.
Quote:
Wasn't paying that much attention but didn't he say that he never get's caught with triangles? Well, you did!
He did, and Brock made me an instant fan with his response.
Chuck- "I never get caught in triangles, EVER!"
Brock- "Never is not a word in fighting, it happened."
Chuck was so pissed and Brock just quietly answered with that I laughed so hard.
---
Think. It Ain't Illegal Yet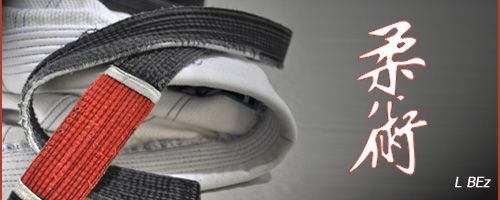 "Discipline Hurts Less Than Regret"
Man im pumped for that coaches challenge more than anything! Brock looked like an absolute monster, how can a guy that big move that fast
---
2012 FFL Team : Hector Lombard, Jake Shields, Demian Maia, Ed Herman, George Sotiropoulus

Super Heavyweight

Join Date: Jan 2010
Location: Latvia
Posts: 4,108
I don't know why, but when I see and hear Clay, the first thing comes to mind.. how did the burglar from Home Alone got out of jail?
Currently Active Users Viewing This Thread: 1

(0 members and 1 guests)
Posting Rules

You may post new threads

You may post replies

You may not post attachments

You may not edit your posts

---

HTML code is Off

---