Yup...
---
...What a shame. Lesnar is the highest paid MMA fighter making 5.3 million in just a handful of fights. Nice way to motivate your fighters by doggin' them. He is the worst. When JDS and Lesnar fight, I hope Lesnar receives another half-moon gash under his other eye. Better yet, seeing JDS land his very nasty right uppercut on Brock's chin like he did to Werdum...

P.S. By the way the JDS uppercut KO on Werdum places a close second to the best one in my opinion: Jeremy Stephens unreal uppercut KO on Dos Anjos is tops...
Rampage won a total of like 3 first round fights in 2 seasons and brought in Tiki freaking Ghosn as an assistant coach the second season. One because of CB Dalloway and another because it was against Forrest's worst guy in season 7. I don't think anyone will top Rampage as the worst.

Oh, and Brock being the highest paid MMA fighter has nothing to do with him being the "worst coach on TUF of all time." The fact that you incorporated this with his coaching ability just shows you're one of these cool kids on the internet that thinks it's cool to dog Lesnar like your some MMA elitist and mad that a professional wrestler is in the UFC. Yeah, he's not that motivating. He's kind of an asshole. He gives good instructions and has atleast has already won 2 fights, one fighter most likely will be a wildcard. He's not the worst.
---
Last edited by Alex_DeLarge_V2; 04-27-2011 at

11:42 PM

.
Bantamweight
Join Date: Jan 2011
Posts: 926
Not surprising, I was expecting him to not do much but yell and be all alpha male on everybody for ratings anyways.
Quote:
Well what toxic said is not exactly correct. If you have the money you can walk right in to most all of the gyms and train at a high level heck Jacksons has their fee's right on the website.

It wont take long for the coaches to place you after you get there and most gyms put you through a evaluation of your skills so they know where to place you.

You're not going to walk in and start rolling with Jon Fitch but if you have the skills and ability its not going to take long and you'll be in with people of your skill level.

It's all about the cash.
Jackson's has the fees on there website that doesn't mean you get to train along side guys like Donald Cerrone and Leonard Garcia much less guys like GSP and Rashad. A guy like Lesnar does get those things. Yeah you can probably buy them if you wanted to but Brock got that because he was Brock Lesnar. These guys have not trained at the level of a Brock Lesnar.
---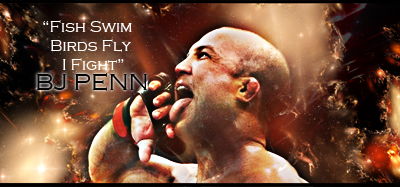 "If you get hit and it hurts hit him back you not knocked out yet."-Joe Doerksen
The Toxic Terrors (FFL)
Demetrious Johnson*Eduardo Dantas*Emanuel Newton*Will Brooks*Michael Page
Amateur
Join Date: Sep 2008
Posts: 122
So I'm guessing you haven't seen season 7 or 10 of rampage as a coach? Brock is doing just fine.
Banned
Join Date: Aug 2010
Location: Idaho
Posts: 2,848
Brock doesn't strike me as a bad coach, but not necessarily a good one either. I think Lesnar just lacks leadership skills and communication skills. He can't seem to ever really verbalize his thoughts properly and thus "chicken shit" comes out.
He doesn't look bad at all after the last episode. The difference was this guy actually did what Brock said during the fight. When he was almost letting the other guy stand back up Brock said "punish him there" and so he did. After the sub attempt Brock said to get back to the feet and just a second later it happened. If you watch closely, Clay did everything Brock said during that fight. Maybe Brock's not a bad coach, maybe the other guys are just bad to coach.

Plus Clay's a real badass. Fighting with your bones sticking out your finger? Holy shit, I'd cry for my mommy.
---
Rookie Hammer Squad 2015
Frankie Edgar - Dominick Cruz - Jorge Masvidal - Cat Zingano - Holly Holm
That's what I'm saying. He gives pretty good instructions to fighters during the actual fight.
I agree I thought Lesnar did good. Telling his guy useful info especially screaming at him to let him up instead of continuing to play on the ground were Dos Santos's guy had a clear advantage. Yelling at him to go for the TD at the end of the second when it would have secured the round. JDS doesn't have very good English so his instructing ability is somewhat limited.
---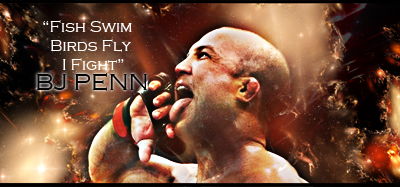 "If you get hit and it hurts hit him back you not knocked out yet."-Joe Doerksen
The Toxic Terrors (FFL)
Demetrious Johnson*Eduardo Dantas*Emanuel Newton*Will Brooks*Michael Page
It's going to be real interesting to see if things swing in Brock's favor it's 3-2 right now with three(maybe four) more spots up for grabs. I think Tony and Len will move on, they've gotten a lot of confessionals so it might be 4-4/5-3 going into the next round.

It should be safe to say that Brock won't be considered the worst coach in TUF history now.
Currently Active Users Viewing This Thread: 1

(0 members and 1 guests)
Posting Rules

You may post new threads

You may post replies

You may not post attachments

You may not edit your posts

---

HTML code is Off

---