Quote:
Sorry guys, I just gotta say that he tapped. And even if he didn't Dustin still won the first round.

Anyway, stupid stupid gameplan. Dustin took Akira down with ease, why not just do it again? I think he could have easily exposed Akira.
Dustin pulled guard....am I the only one that seen that? This is MMA son, I like to think I have a dangerous guard when I'm grappling, but I would never ever
******* never ever
pull guard in a fight where the guy on top can rain hell down on me, unless I had exhausted all other options.
---
Think. It Ain't Illegal Yet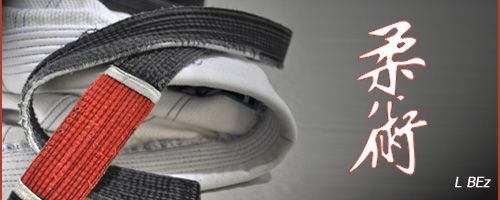 "Discipline Hurts Less Than Regret"
I agree it was ill advised to pull guard but he did slip in that sub and Akira tapped out. Period. I cannot believe the Ref missed it.

Right then and there Akira won that fight. Inbetween rounds Dustin was not focused and wouldn't listen to anything Mayhem said. Plus he looked a little gassed......

And what a douche move to make by Akira...Jumping up after the bell and doing that stupid machine gun move....WTF!!!! He didn't even finish the fight. What is there to be pumped about when the announcement hasn't even been made yet???????????
---
Credit to M.C !!
Quote:
Exactly, 'like those times when..'. It's nice for someone to finally get back to him with some bullshit he's been doing.

And no, splitting the fight wasn't all he was doing, Mayhem shoved him because he started talking shit to a freakin coach, when all he said was 'don't put your hands on him'. Yeah, acting like a tough guy and getting into a coaches face while saying 'who the **** are you talking to, you prick?' was definitely appropriate.

And, by the way, I'm not saying Bisping is responsible for his teams actions, but "get your guys under control", when Akira was the one who was disrespectful after the fight and when a guy in your team almost started a fight with another teammate and almost broke his hand against the wall? Yeah, Mayhem, get your guys under control.
It was a heated and volatile situation and the coach picked that time to direct something at Bisping, unecessarily. Sure, Bisping in typical fashion went off on one but so would lots of people, I'd have told him to shut up too for being so ridiculous. The coach was an idiot. Don't put his hands on a guy that's just been involved in a fight outside of the cage? Oh sure, nevermind their guy scrapping with Akira but Bisping breaking it up with a bit of force is a big issue...
What that coach did and what you're doing are similar things, using a bias. He's an easy target, people think it's one rule for him and another for everyone else based on his past antics. No, it's the same rule for everyone, they were all acting like morons and Mayhem most of all for turning it physical.
So do you judge Mayhem with the same logic? Let's go with your thoughts that Bisping stepped it up a level with the coach, didn't Mayhem step it to the next level thereafter?
Didn't Mayhem squirt drink like a douche?
Come on, hate on Mayhem, he deserves it going by your logic, don't just talk about Bisping if this sort of shit gets to you.
Super Heavyweight

Join Date: Jan 2010
Location: Latvia
Posts: 4,110
It was in the spur of the moment and Dustin was his guy, obviously he's going to bit biased when a guy like Bisping puts his hands on him (even if just splitting up), but there was no reason for Bisping to talk shit in the guys face. It wasn't even offensive what the coach said.
If someone gets in your friends face and assuming you've had history with this guy, I guarantee you would at least push him back, if not shove him too.
If the same had happened in reversed roles I wouldn't change my opinion about the issue (I would still dislike Bisping though).
Great episode.

Lots of action already talked by you guys but i'm criging with something no one commentated yet...

When Miller sprayed the water over Bisping he instantly faced off and walked away, so fast it looked like he was running away with fear of Bisping's reaction.
Come on man, if you trow water at someone don't turn your back on him and run away, face him like a man.
---
McCall, Faber, Aldo, Nate, Nick, Lyoto, TBD, Hunt
Forever hanging in Anderson Silva nuts
---
Last edited by AmdM; 10-20-2011 at

06:04 PM

.
Super Heavyweight

Join Date: Jan 2010
Location: Latvia
Posts: 4,110
Water? Did I miss something again?
Oh by the way, I'm still looking for that word. It can't be female genitalia and I think it should make it very clear that Bisping doesn't even care enough to show up for the weigh-ins.
---
Rookie Hammer Squad 2015
Frankie Edgar - Dominick Cruz - Jorge Masvidal - Cat Zingano - Holly Holm
My hatred grows for Bisping every episode. Yes he's a twat but he also can't even show up on time. It blows my mind
---
Credit to M.C !!
I couldn't care less if Akira tapped or not. Neace got destroyed after that, and if the only way he can win is by a "flash submission", then the better fighter won in my opinion. If he were the better fighter, he could have done it again, or at least have won a decision. Although he didn't, he got dropped and controlled after that. That submission was actually his only moment of fame. Throughout most of the first round up until that point, I remember Akira having the advantage. Then after that, Akira was in full control. Maybe Neace should spend a little less time complaining, and a little bit more time improvising.

I'm not a fan of Neace, he complained over little things before that and his comebacks were unnecessary and ridiculously overboard. He acted like a whining child who had to get the ultimate revenge over his bully. To top it off, Akira didn't even take his hat. No disrespect intended to Neace, but he should have handled things differently.

Neace only has submissions, if he focused all of that energy he has on wrestling or stand up, he might have advanced in the tournament.

Do I think Akira tapped? I don't care, but I'm glad he won.
---
Psalm 30:5 "For his anger endureth but a moment; in his favour is life: weeping may endure for a night, but joy cometh in the morning."

Top 3 Favorite Fighters
1. Chuck "The Iceman" Liddell
2. Glover Teixeira
3. Demian Maia
---
Last edited by Stapler; 10-21-2011 at

04:11 PM

.
To answer your question yes he did tap
---
Credit to M.C !!
Currently Active Users Viewing This Thread: 1

(0 members and 1 guests)
Posting Rules

You may post new threads

You may post replies

You may not post attachments

You may not edit your posts

---

HTML code is Off

---