Quote:
I am only referring to him as Diego Lite from now on.
---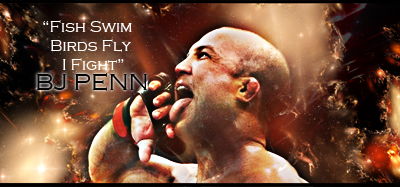 "If you get hit and it hurts hit him back you not knocked out yet."-Joe Doerksen
The Toxic Terrors (FFL)
Demetrious Johnson*Eduardo Dantas*Emanuel Newton*Will Brooks*Michael Page
Amateur
Join Date: Apr 2011
Posts: 137
Are you ******* serious?
---
Jesus Christ that was good. I couldnt ******* believe how incredible those fights were. What like 2 or three that were middle road which still would have been good normal UFC card fights. Only one guy humped his way on. Name one UFC card that has ever been that good. Best season of TUF on the first episode. And it looks like its going to be getting better.
Rivera just looked outgunned against a MUCH bigger fighter. Rivera is a decent sized 135lber going against a former lightweight.

Gaudinot looked amazing but I'm just not sure considering he's a natural 125lber.
---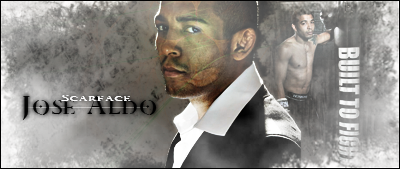 I was blown away by those fights...
I loved to watch WEC and was more than happy that FW and BW are on UFC roster. These little guys are beasts.
I love how Physics works for their favour
They are super fast,so good power even withou mass.They need less oxygen, so better gas tank. They are so light that they can perform great scrambles on the ground, its easy to push away that light weight. Just awesome.
The fighter that pulled off Hendo´s like punch has some killer hands. He hitted the other fighter like 4 times and made his face look like a mess.
---
"Given enough time, any man may master the physical. With enough knowledge, any man may become wise. It is the true warrior who can master both....and surpass the result." - Tien T'ai
Glad to see the general outlook is a lot better than the past TUF's!!
---
Credit to M.C !!
BTW for anyone that is curious
Team Bisping
BW
Josh Ferguson
Louis Gaudinot
John Albert
TJ Dillashaw
FW
Diego Brandao
Marcus Brimage
Dennis Bermudez
Dustin Neece
Team Miller
BW
Jon Bedford
John Dodson
Roland Delorme
Dustin Pague
FW
Akira Corassani
Steve Siler
Bryan Caraway
Steven Bass
Ferguson and Gaudinot are clearly team Bisping, Albert looks like he's also on the team. The issue is Dodson, when we get the big wide shot of guys cheering Dodson is wearing grey, in the house he's wearing blue, and when Miller/Bisping fight he's wearing orange.
The fights we see from the previews
Slick elbow by Louis Gaudinot.
---
Hard work is the only real PED.
Prospects -- Doo Hoo Choi, Ashlee Evans Smith, Mickey Gall, Sage Northcutt, Thomas Almeida, Yair Rodriguez, Lorenz Larkin, Robert Whittaker
MMA Fanatic
Join Date: Dec 2008
Posts: 59
Rooted for Caraway from the moment Brimage's team called him a "bitch."
Currently Active Users Viewing This Thread: 1

(0 members and 1 guests)
Posting Rules

You may post new threads

You may post replies

You may not post attachments

You may not edit your posts

---

HTML code is Off

---