You're not terribly important to me

Join Date: Jul 2010
Location: Sell me this pen
Posts: 15,507
Looks like my no.1 pick has already made it to the final.
---
Jim Norton
Nick Dipaolo
Dave Attell
Dave Chappelle
Bill Burr
Joey Diaz
Colin Quinn
Bob Kelly
Rich Vos
Patrice O'Neal
Louis CK
So now it's open for the 25K pick for all those that have been eliminated, John Dodson has already had all his slots filled, but each other fighter has between 2 to 4 opening, first come first serve.



Bantamweights

TJ Dillashaw
1st Rauno
2nd Intermission
3rd xxpillowxxjp* 50K
4th
5th

John Dodson
1st joshua7789
2nd glalax
3rd mattandbenny
4th Bknmax
5th G_Land* 50K


Featherweights

Dennis Bermudez
1st pick UFC_OWNS
2nd pick Colli
3rd pick box *50K
4th
5th

Diego Brandao
1ist pick mo25
2nd
3rd
4th
5th
I'll take the 4th slot for Dillashaw.
Brandao please matey.
---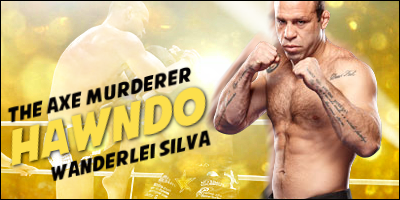 Thanks to Leakler for the sig
Bets paid out...great job
joshua7789, glalax, mattandbenny, Bknmax and mo25 for getting this right on their first bet and each given 100,000K creds

G_Land got 50 for the first consolidation round

tommydaone, and Hawndo got 25 K

If you didn't win cred's it's your own damn fault cause the winner Brandao had two unclaimed slots.
Currently Active Users Viewing This Thread: 1

(0 members and 1 guests)
Posting Rules

You may post new threads

You may post replies

You may not post attachments

You may not edit your posts

---

HTML code is Off

---