Should Square Enix stop making Final Fantasy Games?
---
Should Square Enix stop making Final Fantasy games? Lets face it, after FF7 the series descended deeper and deeper into mediocrity. Then when FF 13 came around it was clear that the series was just going to keep hurting us. It had beautiful graphics but lousy story telling and dumb down battle system. It didn't bother me at first until you really started thinking about the plot. The only way you are going to understand the story is if spend hours reading these damn data logs. Thats not a game its homework. FF 13-2 isn't that much different. From what I've heard the MMORPG FF 14 was so bad Square Enix wrote a letter of apology to the public? Their making FF13-3 even though the last 2 games were bad? Hell, its to the point that people don't even want a new FF game. They want Square to remake FF7 hoping to go back to the glory days. With all that in mind, is it time for FF to finally come to an end?
---
You forget that this isn't just some brutal sport where everyones out to kill each other. Its much more like a game of physical chess.-looney liam
---
Think. It Ain't Illegal Yet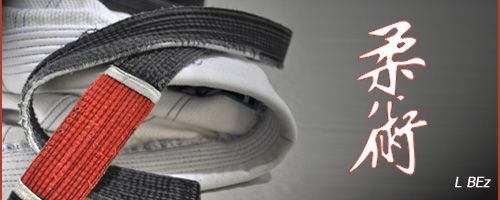 "Discipline Hurts Less Than Regret"
I came in to post literally this exact thing, are you a wizard?
---
Hmm, if they continue down the road of FF13 and its sequels then yes definitely.

Honestly it all comes down to what the next big FF game is that isn't a ff13 sequel/spin off, but if basing it just off their last 4 games (FF13-2/3 and 14) I'd say yes.
Quote:
NO or right after FF Versus. In fact no and I seem to think this thread is garbage
That's if FF Verus ever gets released, it was announced back in 2006 and they have released 5 Final Fantasy games since then, only one of them was any good according to most people (FF12).
If their next FF game sucks too then I am done with their FF series, in fact the only reason I am still interested in what they have in store for the next game is because FF6-9 are some of my favorite games ever and it is pure loyalty to the company that has kept my
slight
remaining interest in what they are doing next.
I sure hope they knock it out of the park this time, I have been wanting a solid FF game for many a year now.
Quote:
Yah but you never know they just might make a crazy one on ps 4 , I think they failed with the whole no level and should just go back the roots . And remake ff 7
I completely agree. I just want a FF7 remake and a new FF game that plays like the old school ones. I'm not talking about random battles, there can be modern improvements. They need to go play Ni No Kuni and study it hard, and then create a FF game around that core system, minus the combat as FF isn't known for familiar/companion systems.
Square is bleeding money and it's easy to see why - they develop a game (FF Versus) for 7 years without ever putting it out so people can buy it, they refuse to make a remake of the best FF game they ever made that 99% of people beg them for and would make them so much money, and instead they create an MMO nobody wanted, FF13 that is considered the worst FF game ever made by many and instead of making FF15 great, they release THREE sequels to the worst game they ever made and nobody buys them/wants them.
I don't know who is running things at that company but they are so out of touch with what consumers want, I just hope things change and fast.
What I would like in a new Final Fantasy game is a coherent story, likable characters, a clear protagonist, a great soundtrack, beautiful graphics, and a battle system similar to FF 10 ( a system that forces you to use every single character). They should dump the sphere grid/license/Crystarium garbage and replace it with a normal leveling up system. Exploring worlds and interacting with characters would be nice as well.

Is that really too much to ask?
---
You forget that this isn't just some brutal sport where everyones out to kill each other. Its much more like a game of physical chess.-looney liam
NO! Although the new Final Fantasy games aren't as good as the old ones I still have fun playing them. I got at least 50 hours out of FF-13 and I don't regret a single second of it.

They should stop with the sequels though.
---
Rookie Hammer Squad 2015
Frankie Edgar - Dominick Cruz - Jorge Masvidal - Cat Zingano - Holly Holm
Currently Active Users Viewing This Thread: 1

(0 members and 1 guests)
Posting Rules

You may post new threads

You may post replies

You may not post attachments

You may not edit your posts

---

HTML code is Off

---