Yeah I agree.
I will say though that Ornstein and Smough is a well designed fight that is simply so difficult you want smash someone face with a shovel. You have to play it to understand it, it can crush your spirit to continue playing the game. It's one of those bosses where you start optimistic like "okay he's tough but fun, I'll figure him out!", and like 2 hours later you can't even stand looking at the game anymore, you just want a damn cheat code to get passed him because the game is great, but the boss is a wall you cannot get passed.
edit - this is exactly the process that this boss fight makes you go through (it's the same boss too so that's a bonus) - optimism into rage.
Quote:
Lol takes me back to 8bit and 16bit era's. Platform games.. OMG I still don't like platformers for that reason. One missed step due some dodgy physics, collision detection or camera angles and it was back to the beginning!

I've literally thrown disks of bedroom wall in rage. Hudson Hawk was my worst 'nerd rage' experience - stamped that bastard disk into oblivion.
I have never had issues with any older game bosses, few deaths nothing that bad. I've never thrown anything but I've come damn close on rare occasions on bosses like the above mentioned.
10. Gill in Street Fighter 3rd Strike
9. Blind woman in Fatal Frame
8. Lord Talos in Sudeki
7. Sephiroth in FF7
6. Jett in Final Fantasy 10
5. Nanatame in Persona 4
4. Jason in Friday the 13th
3. Shao Kahn in Mortal Kombat 3
2. Shao Kahn in Mortal Kombat 8
1. Sephiroth in KH2
---
You forget that this isn't just some brutal sport where everyones out to kill each other. Its much more like a game of physical chess.-looney liam
Hahaha I laughed so hard at "my controller has done nothing" then immeditatly whipping it across the room twenty times.
Sent from
Verticalsports.com Free App
---
Think. It Ain't Illegal Yet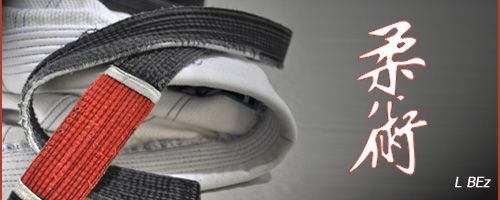 "Discipline Hurts Less Than Regret"
Join Date: Jun 2009
Posts: 20,860
In FFX I hated fighting Seymour and Mortiorchis (sp?). Took me so long to beat that one.
---

Join Date: Apr 2010
Location: Following The Path To Jesus Set By His Disciple Vitor Belfort
Posts: 5,111
Since most have already been mentioned.

Demon from Dragon:The Bruce Lee Story game.

Giant Scorpion thing from God of War III on Hard and Titan difficulty took me awhile to beat it, more then all the other bosses including Zeus. though thinking back it doesn't seem like it would be that hard.


Superman and Shao Khan in Injustice and the new MK are a decent challenge on medium so i can only imagine the brutality of fighting them on hard and very hard. thankfully there isn't a trophy for that or i would probably put myself through it.
---
You're not terribly important to me

Join Date: Jul 2010
Location: Sell me this pen
Posts: 15,483
The only 3d boss to ever give me trouble was majoras mask, and that was only one time and mainly because I was stunned and freaked out when he started going insane in his second form
---
Jim Norton
Nick Dipaolo
Dave Attell
Dave Chappelle
Bill Burr
Joey Diaz
Colin Quinn
Bob Kelly
Rich Vos
Patrice O'Neal
Louis CK
how about every boss in the first contra. also i agree with mike tyson from punch out. never could beat him.
Sent from
Verticalsports.com Free App
---
mad props: Toxic
Banned
Join Date: Sep 2012
Location: West Germany
Posts: 174
Goro in the original Mortal Kombat was extremely difficult to beat. It took me and my father about 90 attempts to beat this monster.

I had a difficult time beating Nemesis during Resident Evil 3 too.
For me Ninja Gaiden for the 1st xobox had some of the hardest bosses I've ever faced.
---
1. BJ "The Prodigy" Penn
2. Dan "Hollywood" Henderson
3. George "Rush" St Pierre
---
mad props: Toxic
Currently Active Users Viewing This Thread: 1

(0 members and 1 guests)
Posting Rules

You may post new threads

You may post replies

You may not post attachments

You may not edit your posts

---

HTML code is Off

---