E3 2014 Thread
---
Checking out some stuff right now. Gonna give my ill infromed grades of interest later.

What I'm really interested in seeing or hearing about is:

Fallout 4
Project Beast
Shadows of Mordor
SW Battlefront
Below


Microsoft just ended their presser.

Inside and Ori look interesting to me. Witcher and Tomb Raider could be okay.
---
I like MMA less because of this forum
---
Last edited by GDPofDRB; 06-09-2014 at

02:05 PM

.
I thought E3 was alright this year, but nothing great.

There was 0 showing by Square, so no FF15/Kingdom Hearts 3/any JRPGs in general. There was no Fallout showings or announcements, and honestly there were 0 surprises the whole show.

It was alright in the sense that what they showed was good, but man... absolutely everything shown was already known about already and most of that stuff already has gameplay available for anyone to watch form months now. Honestly the best thing said the whole event was the Grim Fandango remaster, and that's a game from 1998.

With all that said, Nintendo could blow me away tomorrow. If they show off the new Wii U Zelda, oh my...
Just watched the Bruce Lee clip in ea's e3 press conference.. I got the chills. Too bad the game itself is looking terrible
EA UFC visually looks amazing imo. Gameplay not so much.
Also I literally never thought I would ever get so sick of Bruce Lee the fat guy at gamestop told me how amazing Bruce Lee was and how he's the greatest ever...
Sent from
Verticalsports.com Free App
---
Think. It Ain't Illegal Yet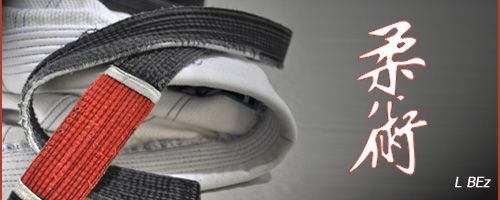 "Discipline Hurts Less Than Regret"
Join Date: Jun 2009
Posts: 20,849
Bloodborne.. is a wired step the demon/dark souls games
Not sure about it.. even though I'm a huge fan
Nintendo announces a new Star Fox, a new Mario Party, announcing the new Zelda for Wii U including gameplay footage and holy hell does it look good, a new RPG from Level 5 (the guys who make Ni No Kuni), Devil's Third a new IP by Tomonobu Itagaki, a new shooter that looks awesome and unique in Splatoon, X is Xenoblade Chronicles X which is great, seriously... Nintendo destroyed Sony and MS this year. New IP, new entries in huge series exclusive to Nintendo, and unlike many of the games shown on the MS/Sony conference, we got ACTUALY GAMEPLAY, not CGI trailer nonsense. They announced the brand new Zelda U, and guess what? We got to see that beautiful game in action, gamepaly, real time shit, none of this "wait 5 months more for some gameplay" crap that other people do. They made up for the lackluster shows yesterday.

Nintendo absolutely killed it today, love it.
Arkham Knight is the game to beat for me atm. GTA size Batman... Fudge yeah
---
You're not terribly important to me

Join Date: Jul 2010
Location: Sell me this pen
Posts: 15,475
Eh to me the new zelda looks just as disappointing as the last one which was skyward sword. What happened to making something dark and original like majoras mask again. But more annoying is the fact that metroid once again has not shown up and I have no idea when we get another metroid game in the future. At least star fox is back, hopefully not like the star fox adventures game though.
---
Jim Norton
Nick Dipaolo
Dave Attell
Dave Chappelle
Bill Burr
Joey Diaz
Colin Quinn
Bob Kelly
Rich Vos
Patrice O'Neal
Louis CK
Currently Active Users Viewing This Thread: 1

(0 members and 1 guests)
Posting Rules

You may post new threads

You may post replies

You may not post attachments

You may not edit your posts

---

HTML code is Off

---