For an MMA game to be successful it needs:

To have fast and on point controls.

Needs to re-think, entirely, how grappling and clinches work.

Stand up is pretty much perfected at this point. (See: Tekken or Virtua Fighter) It just needs to be more realistic.

Career mode worth fighting for much like MHBestEver said above.

So.....

I think the achilles heel is the grappling/Clinch system. It should be intuitive and they really need a BJJ expert to go in and show them how important balance and strength in these areas should work. This engine needs to be revamped. Currently, in most games where you grapple/clinch it becomes a mashing war instead of a balance/strength war.

I suggest they develop first a way for the fighters to initiate a clinch or a take down and as soon as they are on the ground or in the clinch a different mode would start. For instance...


On ground after shoot and in full guard:
Now the fighter (agressor) has one of three sets of options. Punches (GNP), say Square and Triangle on a PS3 control. Position switch, either left or right you can fight for half or even fullgaurd. This will leave you open to either getting reversed, or to strikes fron the bottom. Submission, you can try a submission attempt that is possible for this position on the ground by holding say, L2 and hitting a button combo. The rate of success of getting the submission depends on your strength, your endurance, some button mashing, and your position.

THe bottom person would be used much the same way, except, with more options to defend, and strike rather than submit.

So many factors in MMA to consider. But if they can make such a richly technical game like Vitua Fighter, that is not only fun to play but very much depends on skill rather than luck, then I think THQ can do the same.

Personally, I don't think THQ is up to it. I see a highly visual realistic game, with little to no gameplay in sight. Unless they can tackle the issues on the ground and in the clinch (which needs to be understood before your a true MMA fanatic).

If THQ needs people to help I got plent of ideas.
---
Top 5 Fighters:
1)
Fedor Emelianenko
2)
"Shogun" Rua
3)
Wanderlei Silva
4)
Antonio Rodrigo Nogueira
5)
Mirko "Cro Cop" Filipovic
FIGHT PREDICTIONS (Since June 11th, 2007): 10 - 2
Its on IGN.com, just go under Xbox360.
---

Quote:
Originally Posted by Truuuax
Its on IGN.com, just go under Xbox360.
Thx bro, repped
---
+ REP ME, AND I'LL REP YOU +
Banned
Join Date: Apr 2007
Location: Montclair, NJ
Posts: 11,605
Quote:
Originally Posted by Truuuax
Its on IGN.com, just go under Xbox360.
can u put a link up i can't find it
I'm the Decider
Join Date: May 2007
Posts: 3,239
---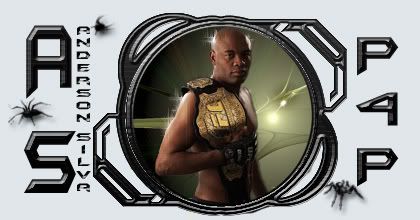 Pound4Pound, The Best There Is
Banned
Join Date: Apr 2007
Location: Montclair, NJ
Posts: 11,605
Quote:
Originally Posted by Truuuax
Ultimate Fighting Championship: Old School .vs. New School is currently in production with XBOX360, THQ has the license. This game will feature slow motion striking (on feet) and enhanced submissions (on ground) with different maneuvering (wrestling) with the right and left joysticks.

It was harder for PS2 and Xbox before because of all the elements with only so few buttons and combinations they couldnt create for it. With the 360 it will be a lot easier. Early winter is when its expected to hit shelves. And then hopefully I'll have my 360 ready to go in HD so I can kick some ass with Tito, and possibly create myself in it.
Where is all of this stuff on the IGN page? all i see is an interview
so much technical stuff is in a good mma fight a video game could never match it. A video game can never compare to the true thing so its gonna disapoint alot.
MMA Fanatic
Join Date: Jul 2007
Location: new mexico
Posts: 1
There is its going to be for ps3 they say i want it for xbox360
---
I am matt holguin!I love the ufc
and i have always been a huge mma fan!! go tito.
Flyweight
Join Date: Jun 2007
Location: Canada
Posts: 262
Ufc 2009
---
Yeah, I've heard that the new UFC video game is coming out 2009.
---
UFC 98
Forum Betting- 9-5
MMA Fanatic
Join Date: Aug 2007
Location: Centreville, VA
Posts: 3
Damn 2009? That's a long time away. Well I guess if they work hard on the game maybe this one would be better than the last 2. I'd rather them take their time and make a good game than rush through it and make a crappy one.
Currently Active Users Viewing This Thread: 1

(0 members and 1 guests)
Posting Rules

You may post new threads

You may post replies

You may not post attachments

You may not edit your posts

---

HTML code is Off

---