UFC Video Game
---
I don't know about you guys, but I think that it would be a BIG THING and help ratings a lot if the UFC made a video game for the XBOX 360 or PS3. Let me know what you think.
Been done already and not very well
---
There was a game based on Pride a few years ago and it sucked, there's just no way to translate all the elements of a mma fight into a video game.
MOST mma games really suck so I don't know how good another would be
---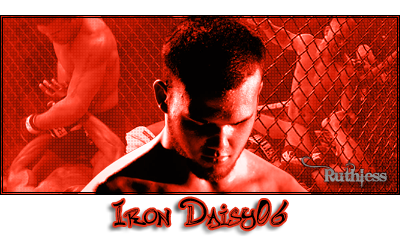 Fighters to watch
John Salter
Chris 'The Chronic' Conolley
Marcus 'The Bruiser' Brimage
Adrian 'Guard Yo Grill' Miles
Andy Roberts
I'm the Decider
Join Date: May 2007
Posts: 3,239
THQ is producing a game I think it'll be out late fall or early winter.
---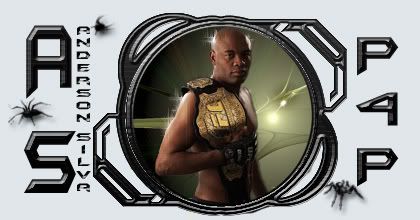 Pound4Pound, The Best There Is
Banned
Join Date: Jul 2007
Location: Alberta Canada
Posts: 2,543
I would not expect much from any mma based game as both ufc games blew so much ass it wasn't even funny
There's one in developement as we speak. Word on the street is it'll be out sometime in early 08.
MMA Fanatic
Join Date: May 2007
Posts: 67
if this game sucks as bad as those in the past, how do you think it wil effect the industry?
---
patiently waiting for the arrival of hollywood hendo
Quote:
Originally Posted by wafb
THQ is producing a game I think it'll be out late fall or early winter.
heard bout that too
---
Fav. Fighters

1. Georges St. Pierre
2. Quinton Jackson
3. Anderson Silva

"If Your Not Cheatin, Your Not Tryin Hard Enough" Tito Ortiz
Forum Bets
54-15
Quote:
Originally Posted by Unholy FD3S
and btw there are a few UFC games out on the ps2 but all suck mad balls
Haha yeah they both suck. I was just wondering how they'd be on a better sytem like 360 or PS3, but I guess we'll see soon.
Flyweight
Join Date: Oct 2006
Posts: 313
hey they ps2 games arnt THAT bad. they have some cool things. maybe yall just dont have friends to play them with. but yes, they mostly suck big floppy donkey dick.

the new one for 360 will rock your socks so dont worry. it will be fluid and a great grappling system. or i will cry.
---
No Order:

Nick Diaz
Fedor
Karo Parisyan
Anderson Silva
Bisping

Fav. Fight:

Sanchez v. Parisyan
Currently Active Users Viewing This Thread: 1

(0 members and 1 guests)
Posting Rules

You may post new threads

You may post replies

You may not post attachments

You may not edit your posts

---

HTML code is Off

---