"UFC 2009: Undisputed" information and in-game footage!
---
http://www.1up.com/do/previewPage?cId=3168326&p=4
Quote:
You don't have to be a geometry pro to know that stepping into the Ultimate Fighting Championship's octagon will leave you in pretty bad shape. Luckily, publisher THQ is making the UFC virtually painless -- the company just announced UFC 2009 Undisputed for both the PlayStation 3 and Xbox 360.

Sure, we've seen some decent UFC games in the past, but this is the first time that THQ (known for publishing the WWE SmackDown vs. Raw games) is entering the eight-sided cage. The in-ring experience of making the SmackDown vs. Raw games will certainly help, too -- the developer of those games, Yuke's, will be making Undisputed (though the team that works on the wrestling game won't be creating the UFC title -- at least the company knows how to do man-on-man action right). And it seems to be taking its first UFC fight seriously: Yuke's is constructing a brand-new fighting engine for the game, which is great to hear because Undisputed is already kicking ass graphically.

As far as features go, Undisputed has what you would expect from any sports game nowadays: a robust career mode, Create-A-Fighter, and online support (including downloadable content). This is all THQ will reveal at the moment, but we also know that Undisputed will feature over 80 fighters -- pretty impressive considering we can't even name 10 UFC fighters without resorting to Wikipedia. Right now only Quinton "Rampage" Jackson and Forrest Griffin are confirmed to be in the game, but if you want to know some of the other fighters who will appear (along with how the combat system works), check out the August issue of EGM for an in-depth preview.
SCREENS:
Forrest vs Rampage 1:
Forrest vs Rampage 2:
Forrest vs Rampage 3:
STITCH AND JUANITO ARE CONFIRMED!!:
Arianni!:
MORE SCREENS:
http://www.1up.com/do/media?cId=3168155&sec=IMAGES
---
Last edited by Fedor>all; 06-21-2008 at

03:03 PM

.
This could be the best thing since loaved bread.
---
Quote:
Originally Posted by Joe Rogan
That longing to return to the retarded past can only be born of some collective, subconscious, internal desire to try to turn back the clock on humanity and halt our obvious progression towards the inevitable zombie apocalypse of 2012.
Quote:
This could be the best thing since loaved bread.
I agree, I just hope it feels unique. I don't want it to feel like playing a WWE game.. but I guess I should feel somewhat reassured knowing they've designed a new engine specifically for it.
So far it looks very promising, as long as they take their time with it, I'll be all over this.
I'm the Decider
Join Date: May 2007
Posts: 3,239
wow, I can't wait for this game.
---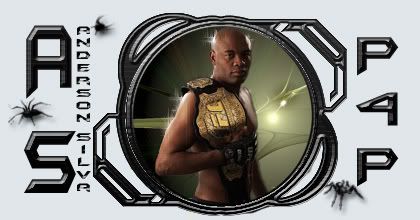 Pound4Pound, The Best There Is
Juanito is not that thin! ahahaha
---
NYBA Champ @ 170!
BEST EVA!
There better be blood in this game, and it better get smeared and stay on the mat, or I'll be pissed.
This is SPARTA!
Join Date: Apr 2006
Location: Houston, Texas
Posts: 5,495
Man that looks good. I really hope the combat system is worth it. Over 80 fighters? I smell cans.
---

Quote:
Man that looks good. I really hope the combat system is worth it. Over 80 fighters? I smell cans.
I just hope that each fighter feels different. I don't want Kendall Grove to feel like Tim Sylvia (if he's in the game).
Currently Active Users Viewing This Thread: 1

(0 members and 1 guests)
Posting Rules

You may post new threads

You may post replies

You may not post attachments

You may not edit your posts

---

HTML code is Off

---