It sounds to me as if the game will mirror MMA in real life. By this I mean that the striking will be easy to understand even for a first time user but as you get in to the game you will learn to enjoy and eventually master the ground game.

Cannot wait.
---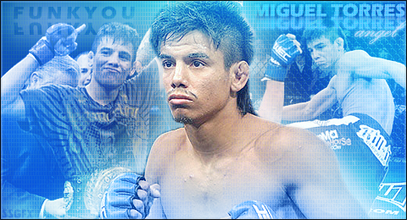 MMAFFL Record 4-1
Takedown, Dominate & Destroy


Join Date: Dec 2006
Location: Hawthorn, South Wales
Posts: 2,060
computer vs computer matches are a MUST!
---
Top 7 Favorite Fighters at the moment
1. Forrest Griffin
2. Clay Guida
3. Shane Carwin
4. Jon Fitch
5. Chuck Liddell
6. Wanderlei Silva
7. Chris Leben
Quote:
Originally Posted by
Emericanaddict
View Post
computer vs computer matches are a MUST!
Even better - an online spectator mode.
Bantamweight
Join Date: Sep 2007
Posts: 641
Quote:
Don't really like the sound of this bit or the striking being button based but the groundgame sounds awesome. Man I've got such high hopes for this game I just know it's gonna dissapoint me in some way.

The main thing I want is for you to actually require some MMA knowledge to be able to really play it well, so just anyone can't come in button bashing and win.
its probably just a power punch or kick
These controls actually sound great! Cant wait for this game!
---
Go ahead and put my name on the check Dana, Knock Out of the Night - Wandy @ press conference
Quote:
Boo on stand up being button based. I wanted stand-up to essentially mirror the Fight Night series (with shoulder buttons to modify to kicks). Good news on the grappling mechanics though.
Yea very saddening, ill try it. But if they don't make the stand up system similar to the fight night series I dunno how much I'll be able to get into it.
---
If a law is unjust, a man is not only right to disobey it, he is obligated to do so. ~ Thomas Jefferson
Sig by D.P.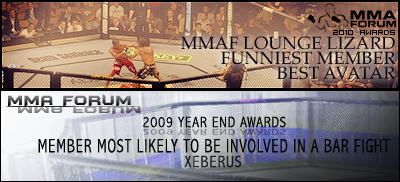 Moved to the UFC Undisputed sub-forum.
---

Currently Active Users Viewing This Thread: 1

(0 members and 1 guests)
Posting Rules

You may post new threads

You may post replies

You may not post attachments

You may not edit your posts

---

HTML code is Off

---