View Poll Results

: which do you like better

EA MAA
6
46.15%
UFC 2010
7
53.85%
Voters: 13. You may not vote on this poll
EA MMA Vs UFC 2010
---
So to those of you that have both or have played both (not the demo) what do you think? which do you like better.

I personaly like ea mma better.
1. the career mode is way better.
2. roster is great.
3. graphics are great.
4. I can finally do submissions!!!!
5. like the different rule sets.

another thing i really like about it the heel hook. As most of you know by now the Heel hook is my favorite submission because it is so devastating. Call me crazy but i love the way the fighters act when it's successful and you just about turn his foot around backwards.

what about you? which do you like better and why?
---
"The fat man flies at midnight"
---
Last edited by americanfighter; 10-25-2010 at

05:17 PM

.
The EA game looks cheap and CAF sucks bad. Its a nice alternative but definetley not a viable replacement for the UFC games. It really reminds me of comparing the WWE smackdown games and the legends of wrestling games that were available for the PS2.
---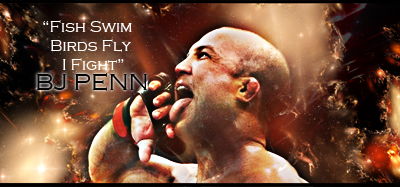 "If you get hit and it hurts hit him back you not knocked out yet."-Joe Doerksen
The Toxic Terrors (FFL)
Demetrious Johnson*Eduardo Dantas*Emanuel Newton*Will Brooks*Michael Page
They are both so broken it is like a grabbing a meth addict and a heroine addict and saying which one is better off in life?

I find both to be unplayable due to gamebreaking AI problems, or mechanics but I'd go with EA MMA just because I mainly play for online play and it's a funner online game.

EA has worse AI for sure, pretty much everything above easy will force you to stand, wrestling and grappling of any kind will fail miserably for the most part, and clinching is entirely impossible. You'd be lucky to land 3 out of 100 clinches on even a medium computer. They'll grapple block everytime. I even rocked a guy and tried to Thai clinch him with Overeem and somehow blocked me while getting his bearings back. Ridiculously broken.

UFC has way better A.I fights, just boring, and incredibly easy. That said, EA's is pretty easy too, just you have to strike, which doesn't take much ability. Hell, you could easily hook spam your way to Gold.

Online, the UFC is the most tedious game ever made, striking is completely nonexistant due to poor mechanics, literally impossible. Literally. Subs are broken, basically simply getting a good posistion with certain characters makes you win(ex. Side mount with Big Nog = win, BJ rubber guard, or back mount, etc), the game is completely and utterly dominated in the clinch and with fence hugging. Fights hit the mat about 5 times a match with good players, and it simply becomes a throw and takedown contest with maybe someone getting the grappling edge. Basically the entirety of the fight is spent holding back the RS until someone throws a strike and someone gets the body clinch or single collar tie.

EA MMA actually has pretty good online gameplay, only no one plays, the ground game is way too slow paced, and the parry system ruins what is pretty much solid mechanics. That and the ground and pound system is pretty bad, as you can pretty much ONLY do damage in mount, postured up, back mount or sometimes side back mount if you have Heavies, hard though. Subs are better than UFC, but still rather tedious, as the minigames really drag on a bit. Still the fact that you can block and escape them makes them much better. Striking is decent, again the parry system is completely idiotic. It is however completely ruined by the hook spam exploit where people just spam x and y and knock you down without you having a single defense for it. Clinch is the oppositie of UFC, completely useless...completely. It's only use is maybe getting a takedown. It can be hard to gain though, and you can't do any damage from the Thai clinch, because they can just block all of your knees, to both the body and head by simply holding block, and you'll incur a huge stamina penalty. Instead you have to elbow spam them, which does little damage, and they'll just parry and still have enough time for the game to register as them blocking, so mixing it up doesn't work. You can slam them though, which is all this is usefull for. Double legs are again, ridiculously hard to pull off, a kickboxer can sprawl you despite being airborne at the point of contact. Utterly ridiculous. Game is obviously stacked towards striking as UFC's is to wrestling/cage humping.

/cynical rant.


Best MMA game is still UFC 09. Flawed, yes. But is the most balanced game by far, and represents all styles and fighting conditions equally. A good clinch fighter can dominate in the clinch, but if the guy he's fighting can defend, he can dominate him striking. IF a guy can defend strikes and time takedowns, he can dominate on the mat with either ground and pound or subs.
Every facet of MMA is represented and balanced. MMA games have only regressed unfortunately. Hoping 2012 is better.
---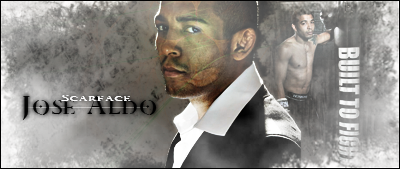 ---
Last edited by Roflcopter; 02-04-2011 at

01:28 AM

.
I would of said EA MMA, but recently I'm getting more and more annoyed with it and I have no idea why I keep playing it.
The only problems I have are with the online.
1. XP system is messed up - why do I keep getting XP for losing, makes no sense as I'm rubbish and it just ends up putting my rank up when I'm not ready for it. Another problem with XP is when I beat a guy that is a much higher rank than me I still get the same amount of XP which sucks
2. Ground game - OK I'm rubbish on the ground but I still think it needs sorting out, once I get taken down it is IMPOSSIBLE to get back up, it's so easy on top to just block getting up attempts and spam body shots so you have no stamina
3. Matchmaking is unfair - Why do I keep getting put against people that are 2000-300, when I'm like 30-50. I just get destroyed EVERY time, then again even if it was fixed, I'd still get put against people that I can't beat because my rank goes up whenever I lose..
Rant over
I hate the ground game in both games (for different reasons), but EA MMA's standup is so far ahead with actual head movement that works and a blocking/parrying system that won't let you just press a button and you're safe.
---
Rookie Hammer Squad 2015
Frankie Edgar - Dominick Cruz - Jorge Masvidal - Cat Zingano - Holly Holm

Join Date: May 2008
Posts: 11,322
I'm really liking EA MMA compared to the UFC games, mostly because of the roster.

This is when I can get the game working, the UFC games work absolutely fine, but there is something about the EA game where it keeps losing the saved data, saying it's unreadable and needs to be wiped with a clean cloth (brand new game replaced for the 3rd time and it keeps coming up).

The game makes the xBox churn and grind a lot harder and freezes up time to time....is this a regular thing for the game?
---

Join Date: Apr 2010
Location: Following The Path To Jesus Set By His Disciple Vitor Belfort
Posts: 5,111
EA MMA. In Undisputed it's way too easy to get Knocked out or Subbed.

I've had some great back and forth fights in EA MMA. takes a while to get into though.
---
Currently Active Users Viewing This Thread: 1

(0 members and 1 guests)
Posting Rules

You may post new threads

You may post replies

You may not post attachments

You may not edit your posts

---

HTML code is Off

---