Updated.
Sucks I have to wait until February for Bioshock Infinite. I was hoping to play the game before the end of the world.

Just saw the trailer for Dead Island Riptide. Unless they made vast improvements to the story, characters, voice actors, and weapon systems I'm not expecting much with this title.
---
You forget that this isn't just some brutal sport where everyones out to kill each other. Its much more like a game of physical chess.-looney liam
Yeah I heard Dead Island was awful apart from Co-Op and even then I heard it got old. I was very close to picking if up a couple of times but was drawn away from it .
Quote:
Feel free to scratch NBA LIVE 13 from that list, that got canceled.
Yeah I need to update it. I'll do it today after work.
You can also remove the South Park game, got pushed back to early 2014.
Ni No Kuni comes out next week, meant to be the best RPG of this generation apparently..
---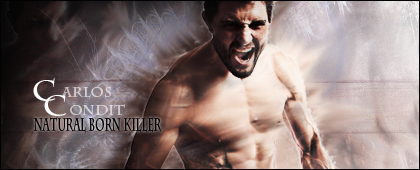 2012 FFL WINNER
CPL RECORDS
UFC 56-32-3 Strikeforce 10-4
No Gears of War: Judgement?

Dafuq?
---
2013 VIP FFL Champion
THE DRAGON RIDES AGAIN - 12/20/14
Machida - Alves - Cruz - JDS - Weidman - Condit - Pettis - Edgar - Cowboy - Dodson - Okami
This thread has been a bit behind.
Currently Active Users Viewing This Thread: 1

(0 members and 1 guests)
Posting Rules

You may post new threads

You may post replies

You may not post attachments

You may not edit your posts

---

HTML code is Off

---