Join Date: Jun 2009
Posts: 20,894
Quote:
Well yeah, but I'm 99% it's one of the ones that only becomes available to buy through talking to crew members about what upgrades they can offer the Normandy, and I think that crew member is Miranda
Ah that's right. I forgot about that. So yeah you buy it but It is unlocked through a crew member.
As the days draw closer I'm getting more and more excited for Diablo 3.
Shame I can't play the first night of release, who runs off of PST these days anyway?!?!
---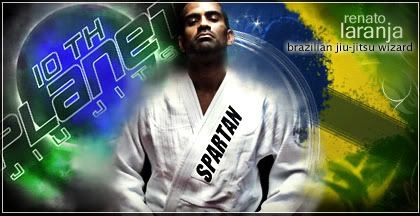 "You have a big word for a guy who don't have a gi right now." - Renato Laranja
I have it digitally downloaded already, at 12AM on the 15th (west coast) I can boot her up.
I normally complain about never being able to sleep, but this time it works in my favor.
You guys all need to buy this game...


---

Join Date: Oct 2006
Location: Wa
Posts: 2,550
Someone let me know how Diablo 3 is. I've never been a fan of the 3rd person slasher games, but you never know.
---
_________________________________________________
_________________________________________________
I played the closed (and open, but they were the same) beta, and the game is great.

Diablo is the KING of this genre of game, so it's the best you can possibly get in this genre. Diablo 3 is officially the most pre-ordered PC game of all time from Amazon, and the most pre-ordered Blizzard game of all time, that includes WoW and its expansions. That tells you something.
Its been a long time since I played Diablo 2. Even longer for Diablo 1. Considering when the first one came out all these talks about Diablo 3 is starting make me feel old. lol

I'm probably not going to get the third one mainly because I don't know if my computer will support it. I tried putting in the first Witcher game and it didn't work. I've been weary of buying PC games after that.
---
You forget that this isn't just some brutal sport where everyones out to kill each other. Its much more like a game of physical chess.-looney liam
www.systemrequirementslab.com
for those who want to know if you can run D3 (or any game). It scans your computer to find the hardweare a single time, then from then on, matches your computer with the minimum and recommended requirements of each game so you know if you can play it or not and on what settings.
Had an email from Amazon.

My Diablo 3 pre order is delayed due to them running out of stock. I pre ordered about 8 months ago. Not amused. Not only can I now not pre order from elsewhere and get it in time, but I can't get it from battle.net either due to my internet download speeds being atrocious (browsing and playing games seems fine, I have a constant under 100ping on Guild wars)

So yeah, will be joining the Diablo 3 parade late.
Currently Active Users Viewing This Thread: 1

(0 members and 1 guests)
Posting Rules

You may post new threads

You may post replies

You may not post attachments

You may not edit your posts

---

HTML code is Off

---