Quote:
I dont think "graphics" harm a game. But it seems like every game that tries to have "amazing" graphics also fails to be a good game. And with the technology we had back then those games were far superior to todays games.

And i dont think any of those games you mentioned should be called the FF7,Chrono trigger, of this era.

Iv played them all and id say Skyrim is the best out of the bunch. But Skyrim has tons of things that could use some improving. For instance i play that game at the hardest difficulty and it is still incredibly easy. The combat system could be improved. Equipment is limited. Story Line's are boring.

I just dont think those games are as good. Not when we compare the level of technology we had then and we have now. And i certainly think the story lines of todays games suck so much more.

Resident Evil Nemesis is much better then Resident Evil 5 for instance.

All the new Sonic games suck compared to the old Sonic games. Even the ones that they tried to make in 2.5d to compare to the old Sonic.

I simply just dont agree with what you are saying.
I'm going to put this in spoilers so that it doesn't mess the thread up, as this really isn't what the thread is about but I'm sure we'll end up with "we'll agree to disagree" within a few more posts. The first spoiler explains the second spoiler. I suggest everyone read the story in the second spoiler, just for fun. It's a great story mostly unrelated to the actaul game. All you need to know is you are dreaming as the main character Kaim (who is immortal and has lived for a thousand years), who is dreaming about something that happened in his past. I highly recommend that story, and that game to anyone who wants a great story.
Counter-Strike 1.6 and Warcraft III are my two favorite games of all time, and they both have sketchy as you like graphics. I won't lie, graphics are a factor, but for me personally it's a very, very small one.
---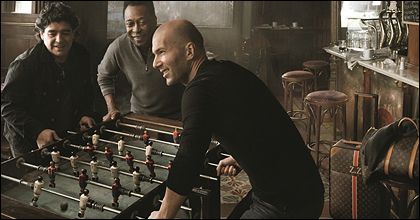 Join Date: Oct 2009
Location: UK... Where the sun never shines.
Posts: 11,553
I thought I could participate in this thread but you lot are a whole other level Nerds to me.
Quote:
I thought I could participate in this thread but you lot are a whole other level Nerds to me.
Passionate is the right word.
Join Date: Jun 2009
Posts: 20,851
Cannot wait for MoP! It needs to get here already. Other than waiting on that, I have been playing a lot of undisputed again.


Sent from my iPhone using VerticalSports
---
Quote:
Like what games? Just curious.
Not sure what kind of games you want me to list, so I'll give examples for both.
Games that I don't like but have great graphics are Half Life 2, anything with a "Cry" (Crysis, FarCry) and Assassins Creed (the graphics made me buy it, it was boring and extremely repetitive).
The one game with high end graphics I like is Battlefield 3. But that's a multiplayer game so it doesn't really count I think.
edit: Add Bioshock 3 to the great graphics and like list. Maybe it's just today's game industry but I feel graphics has taken over and gameplay was left behind.
---
Rookie Hammer Squad 2015
Frankie Edgar - Dominick Cruz - Jorge Masvidal - Cat Zingano - Holly Holm
Quote:
Games that I don't like but have great graphics are Half Life 2
I'm pretty sure that's a bannable offense on these boards.
---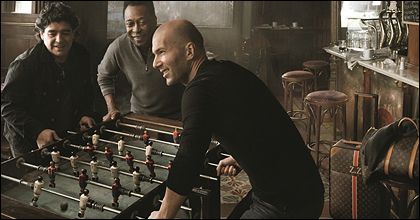 Banned
Join Date: Jun 2012
Location: Manchestoorrrrrrr
Posts: 1,469
Haven't seen this posted any where:


Well poor graphics do hurt a game if the game has competition, and most games today do.

What's the reasoning behind not having excellent graphics? None that really hold water. If you put out a game that has awesome game mechanics but poor graphics what does it really say about your product, you don't mind putting out a product that's less than it could be? In the end graphics are how you interpret the game world so they're very important.
---
"I fear no man, but Jim Harrison and Mike Stone are the two last men that I would wish to meet in an alley fight. Jim Harrison's fighting style is not flamboyant or spectacular, it's just simple and deadly!" - Bruce Lee sakurabushidokan.homestead.com
Currently Active Users Viewing This Thread: 4

(2 members and 2 guests)
HitOrGetHit , Leed
Posting Rules

You may post new threads

You may post replies

You may not post attachments

You may not edit your posts

---

HTML code is Off

---