Quote:
Might pick up Saints Row the Third on Steam as it is 14 bucks right now.
Its a fun game. Kayne West Power was stuck in my head for about a two weeks after playing this game.
---
You forget that this isn't just some brutal sport where everyones out to kill each other. Its much more like a game of physical chess.-looney liam
Saints Row The Third is one of the very best co-op games I've played, it's seriously great in co-op. Not sure how that stacks up when playing single-player. If you get it I'll co-op with you anytime, man.

I might try to get back into Skyrim some, maybe finish a few random quests I didn't complete, uncover a few more locations, just continue building up that character (done all major guilds/story/best armor/weapon/the vast majority of side quests) - but still a bit more to finish up.
I played all their old games and liked them so I preordered this to give it a shot:
---
Quote:
I played all their old games and liked them so I preordered this to give it a shot:
I pre-ordered it as well for Wii U, got a few friends picking it up for that console as well. It'll be the definitive version for consoles, running at native 1080p/60fps, with the ability to switch out your loadout/perks on the fly in-game via the GamePad instead of needing the game to end on other consoles to do these things.
Saints Row The Third is worth every buck, based on the Zimos character alone! A broken pimp with a voicebox + autotune is just hilarity, and awesomeness
---

Join Date: Jul 2012
Location: Glasgow
Posts: 16,112
Saints Row 3 is AWFUL. It's just "Hey, what whacky stuff can we put into a game"? The customization is stupid, the characters are stupid, the gameplay is pretty bad. I didn't mind the second one. It was an alright blend of whackyness and gameplay, but the 3rd one is just stupid.
---
And that's the entire point - it's so over the top that it just leaves you dumbfounded
I thought the gameplay was at least on par with the second one though
---
Join Date: Oct 2009
Location: UK... Where the sun never shines.
Posts: 11,553
Im looking forward to Black Ops II. I'll be getting it on the Xbox so if anyone wants to kick my ass on it my GT is Killstarz.
Black Ops II? Stop jerking around with kids games and get CS:GO.
---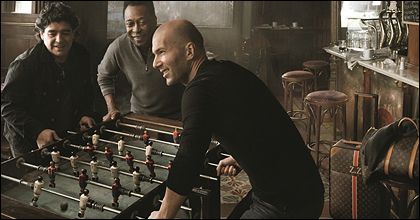 Banned
Join Date: Jun 2012
Location: Manchestoorrrrrrr
Posts: 1,469
I hope the cod franchise dies a slow, painful death. It is single handedly responsible for the destruction of the FPS genre I came to know and love.

What happened to FPS Multiplayer games focusing on balance, challenge and a skill gap? **** that, let's give you an automated helicopter reigning death on your enemies because you got 5 kills in a row! Congratulations!

I really despise cod, and long for the days where CS, Quake and Unreal Tournament were the pinnacle of FPS gaming.
Currently Active Users Viewing This Thread: 1

(0 members and 1 guests)
Posting Rules

You may post new threads

You may post replies

You may not post attachments

You may not edit your posts

---

HTML code is Off

---