How's the coop? Going to be playing it with 3 buddies.
Haven't tried the coop - it's a seperate story all together though...
I've heard it's a lot more liniear than the singleplayer storyline (Which is amazing)
---
Join Date: Jun 2009
Posts: 20,899
Quote:
Since you play Starcraft I'm pretty sure you would like it.

Edit: Just found an old favorite. Lol. Memories.

People keep telling me to try it but it just looks way too similar to LoL, and I cannot stand that game.

Join Date: Apr 2010
Location: Following The Path To Jesus Set By His Disciple Vitor Belfort
Posts: 5,111
Was going to buy Far Cry 3 today but decided to go back to Battlefield 3 instead since it was cheap.
---
Just go with both - I still play BF3 but right this instant, Far Cry
---
Super Heavyweight

Join Date: Jan 2010
Location: Latvia
Posts: 4,110
Dota is slowly taking over my life. Don't start.
Banned
Join Date: Jun 2012
Location: Manchestoorrrrrrr
Posts: 1,469
Isn't Dota just valves version of LoL? I don't know why, but I just can't stand RTS games.
Hitman Absolution, still haven't finished Dishonored, and big new patch for WarZ. Not enough freetime for it all
---
Everybody good, plenty of slaves for my robot colony?
Quote:
Originally Posted by
GrappleRetarded
View Post
Isn't Dota just valves version of LoL? I don't know why, but I just can't stand RTS games.
LoL is LoL's version of DotA.
---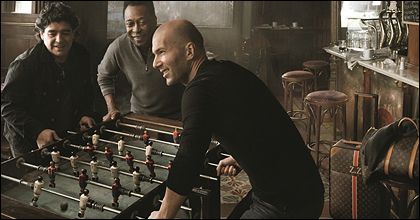 Join Date: Jul 2012
Location: Glasgow
Posts: 16,157
Quote:
I like playing Black Ops every now and then. But not like I played the first one. I could play Domination on the original Black Ops for hours.
Sent from my iPhone using
Verticalsports.com App
Yeah, I think secretly I still even prefer the first one, but my will power is stopping me from going back to it after I did when MW3 came out. Me and my mate would play Black Ops down to such a science, but now it's a kind of run and gun game. I hate that they got rid of camping. They listened to too many run and gunners. They took Nuketown too seriously and made every level small (except turbine), and the whole Ghost being lv. 55, Counter UAV's being like 6 kill streak (or whatever score), Silencers being high gun level and having to move when on ghost makes sniping or holding down positions a nightmare. Camping, or pretty much just holding an area, was a great way to play in Black Ops. Me and a mate would hold seperate nuketown buildings and smash everyone as they spawned, but now you'd be caught on UAV straight away, or worse killed in half a second of spawning with no spawn protection.
Still an awesome game, but has a lot of flaws which will hopefully be fixed with DLC. Still will be sticking to it for the time being though. Might give Hitman a rent in the meantime. Just building up until GTA comes out and I can snipe everyone and lose them on the roads again
---
Currently Active Users Viewing This Thread: 1

(0 members and 1 guests)
Posting Rules

You may post new threads

You may post replies

You may not post attachments

You may not edit your posts

---

HTML code is Off

---