I got so many games I have to play! I really need to stop supporting my local gamestop for at least a couple of months.
---
You forget that this isn't just some brutal sport where everyones out to kill each other. Its much more like a game of physical chess.-looney liam
I am not buying BF3 for the record, its horrible.
---
Super Heavyweight

Join Date: Jan 2010
Location: Latvia
Posts: 4,104
Quote:
I am not buying BF3 for the record, its horrible.
I agree. I only gave it a couple of minutes though, I'll probably play some more beta, but definitely will not buy it.
What is an 'ego shooter' ? :S

BF3 is Beta only, the graphics are horrible, it's glitchy and only one map without vehicles.

All that will be different in the game. They're only running this to find problems and fix them in time for launch. They have given us the absolute bare minimum to run the game on one map.

Treyarch said the reason Black Ops was so amazingly shit for 3 months after launch was due to them not doing any beta testing. At least it will work on launch, I doubt MW3 will.

I'll still be getting BF3, I enjoyed the beta and think the real game is going to be excellent.
---

"There are three things all wise men fear: the sea in storm, a night with no moon, and the anger of a gentle man."
Just realized ego shooter is German for first person shooter. It seems German people felt the need to translate 'first person' into latin and keep the word 'shooter' thus forming the German word 'ego shooter'.
---
Rookie Hammer Squad 2015
Frankie Edgar - Dominick Cruz - Jorge Masvidal - Cat Zingano - Holly Holm
Just to let everyone know:
If you order a 30oz drink from Subway, you get a code (starting today, October 1st) that gets you into the Uncharted 3 multiplayer from today until the game releases.
People are already online playing the multilayer. I'm not sure if this is going on outside of America or not.
Here's a link to confirm, but yeah, go out there and get a drink from Subway and get on the Uncharted 3 multilayer if you have a PS3.
http://content.usatoday.com/communit...ted-3-access/1
Currently playing Dead Island. 23hrs gameplay, level 28, chapter 12.

Also Fifa 12.
---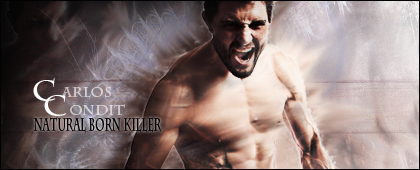 2012 FFL WINNER
CPL RECORDS
UFC 56-32-3 Strikeforce 10-4
Super Heavyweight

Join Date: Jan 2010
Location: Latvia
Posts: 4,104
Forget Battlefield, Rage is where is it's at.
---
2013 VIP FFL Champion
THE DRAGON RIDES AGAIN - 12/20/14
Machida - Alves - Cruz - JDS - Weidman - Condit - Pettis - Edgar - Cowboy - Dodson - Okami

Join Date: Oct 2006
Location: Wa
Posts: 2,550
Bf3 full release is going to be amazing. If you can't run it on full Dx11, I feel sorry. Anyone that bases the whole game off the beta is crazy, no vehicles/maps/optimization. The beta map is pretty much COD on steriods already, the real BF3 maps will be full on BF2 style teamwork and all that goodness.
---
_________________________________________________
_________________________________________________
Currently Active Users Viewing This Thread: 1

(0 members and 1 guests)
Posting Rules

You may post new threads

You may post replies

You may not post attachments

You may not edit your posts

---

HTML code is Off

---