---
Think. It Ain't Illegal Yet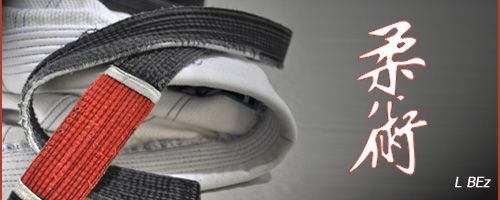 "Discipline Hurts Less Than Regret"
Join Date: Jun 2009
Posts: 20,856
I remember I would be in full dragonscale with a Daedric bow, and some little chump in that game would mouth off in a city. I remember just being like "Bitch, come outside the gate and say that."
---
Just finished Renegade on the NES. I would be shocked if anyone here had even played it. The fat women are hard to kill.
---
You're not terribly important to me

Join Date: Jul 2010
Location: Sell me this pen
Posts: 15,480
never played that one before hmm
---
Jim Norton
Nick Dipaolo
Dave Attell
Dave Chappelle
Bill Burr
Joey Diaz
Colin Quinn
Bob Kelly
Rich Vos
Patrice O'Neal
Louis CK
Been playing some BF4 lately to pass some time. My nephew played it for like a month and all my stats are now garbage, it's a good thing I don't take it seriously. Between the lag, glitches, bitch ass snipers who ruin a big part of the enjoyment and overall frustration when my bullets don't register, there's some fun to be had. It's mainly just an excuse to use my PS4 at this point, though.

9 days to go until South Park. I'm excited.
Quote:
About to pull the trigger and buy Xcom.
Xcom is solid. It can be really hard sometimes, though. Buy satellites, buy buy buy. That's the only way to survive.
Anyone know how digital releases on PS3 work? South Park is up on PSN where you can add it to your cart, but not yet buy. Will it release on PSN midnight on the 4th (release date), so I can download it through the night and play it the next day? Or will PSN need to be updated the next day before I buy it?
I have it ordered on Amazon but I'm thinking about going digital for it, just not sure when it will be available to actually buy/download.
Quote:
About to pull the trigger and buy Xcom.
I liked this latest rendition of XCom, although truthfully (and this may be nostalgia talking) I didn't like it as much as 1 or 2 or even 3. Felt a little dumbed down and streamlined for the unwashed masses in comparison. But I'm old.
If you decide to, I suggest you try to get it in a bundle with the expansion. It's pretty awesome and worth a few extra bucks in the long run.
---
Everybody good, plenty of slaves for my robot colony?
Currently Active Users Viewing This Thread: 1

(0 members and 1 guests)
Posting Rules

You may post new threads

You may post replies

You may not post attachments

You may not edit your posts

---

HTML code is Off

---