Join Date: Jun 2009
Posts: 20,902
Played a bit of the South Park game today. Enjoyed it a lot.
There is like 7k Wildstar Beta Keys being given away here.
http://na.alienwarearena.com/giveawa...d-key-giveaway
I got mine just now.. i cant wait to try it out.
Man i wish the company i ordered my key from didnt screw me and email me that they ****ed up and will be getting the keys on the 6th. And id lose too much if i took the refund since it only costed me 35$ + they are giving me a 5% discount on next purchase due to their **** up + it would be too late to get my pre-order bonuses. So the company really put me between a rock and a hard place.
If anyone cant afford to buy SouthPark Stick of Truth i found a link to a PERFECT pirated copy where you dont even need to install it after downloading. I played it myself a bit and if it wasnt for me already ordering i probably wouldn't and i would just play the pirated copy as it works perfectly. So if anyone wants the link just message me.
Really awesome game though. Much better then any other cartoon based game i have played. This is actually a REAL game and not just a quick way to make a buck based off a popular name.
---
You're not terribly important to me

Join Date: Jul 2010
Location: Sell me this pen
Posts: 15,507
Playing Hagane for the super nintendo, fun platforming robo samurai game but I disagree that its one of the hardest games ever on the SNES.
---
Jim Norton
Nick Dipaolo
Dave Attell
Dave Chappelle
Bill Burr
Joey Diaz
Colin Quinn
Bob Kelly
Rich Vos
Patrice O'Neal
Louis CK
The Wildstar keys are going fast. Already under 6700 from 7800.

Grab one while you can.
---
So I've put more hours into South Park today than I wanted (want to make it last as long as possible). It's a really solid game on all aspects. It's odd, as much as I like the humor and references and stuff, I'll be hoenst... the gameplay/gear aspect is interesting me as much if not more than the humor. Overall just a really solid game.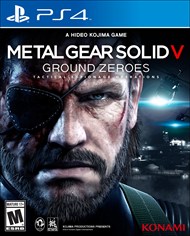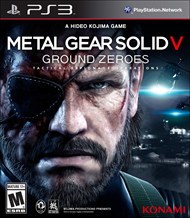 3/18/14
I totally forgot this game comes out soon.
So many good games....
---
Quote: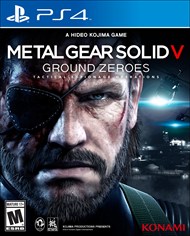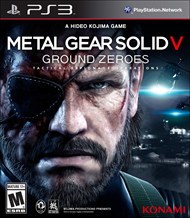 3/18/14
I totally forgot this game comes out soon.
So many good games....
It will be interesting to see how it pushes the PS4, but it's only a 2 hour long game and costs 30 bucks. I'm gameflying it.
"Ground Zeroes"? I haven't played a metal gear game in half a decade but wow, Japan is still putting out awkwardly translated stuff like this in AAA titles?
---
Everybody good, plenty of slaves for my robot colony?
Quote:
Been playing a new game called Banished. I'm a huge fan of god games so I figured I'd like it, and sure enough I did. Wish the pace was a bit faster and there were more buildings to add though.
I LOVE Banished. It's the game I've been looking for forever but nobody made it until now. The Anno series was close but it always had to have either combat or crazy complicated production chains so you had to have multiple islands no matter what. Banished is just so simple in comparison but much more difficult at the same time.
---
Rookie Hammer Squad 2015
Frankie Edgar - Dominick Cruz - Jorge Masvidal - Cat Zingano - Holly Holm
Quote:
It will be interesting to see how it pushes the PS4, but it's only a 2 hour long game and costs 30 bucks. I'm gameflying it.
Well the game has alot more to it then just the story missions. It is not meant to be played linearly so it will be much longer if you play everything the game has to offer.
Also i think you should buy it and this is why.
Quote:
A price drop for the Xbox One and PlayStation 4 versions of Metal Gear Solid 5: Ground Zeroes was not the only announcement Konami had in store for the game today. The publisher also announced today that if you buy Ground Zeroes you'll receive exclusive downloadable content for follow-up Metal Gear Solid V: The Phantom Pain when it is released (which might not be until late in 2015).

The DLC provides players with additional resources for a Mother Base area featured in The Phantom Pain. According to Konami, Mother Base will be introduced during the Ground Zeroes campaign and will play a "central role" in The Phantom Pain. The DLC is included only in the "first batch" of Ground Zeroes retail copies and for a "limited period" for the digital version.

Players who have this DLC will have an "edge" over those who don't, Konami said. It's not clear if the DLC will be available for separate purchase.

Konami also announced today that everyone who purchases Ground Zeroes will unlock "exclusive" content that will carry over to The Phantom Pain. More specifically, prisoners of war and VIPs rescued in Ground Zeroes will appear in The Phantom Pain as Mother Base staff. Character skins can also be carried over from Ground Zeroes to The Phantom Pain.
Ground Zeroes is a PREquel to Phantom Pain and Phantom Pain is said to be 100x larger then Ground Zeroes and if you Buy Ground Zeroes you get exclusive DLC for Phantom Pain.
In this link there is a video that shows graphic comparison between PS3/XBOX360/PS4/XBOX1
http://www.gamespot.com/articles/buy.../1100-6417951/
I was wrong in assuming that ps4 and xboxone had same level graphics. I kept looking at every comparison and the PS4 was the much superior system graphics wise. I found that interesting.
---
Currently Active Users Viewing This Thread: 1

(0 members and 1 guests)
Posting Rules

You may post new threads

You may post replies

You may not post attachments

You may not edit your posts

---

HTML code is Off

---