Finally found a game to play. It's called Long Live The Queen. One of those type of games where you make choices that affect the story. You play as a newly appointed Queen trying to take control over her kingdom. Got stabbed to death in my first playthrough so it didn't go so well, but I'm sure i'll do better the second time around.
Playing some Arkham City, playing some Sniper Elite 3, playing some EA UFC.
Quote:
Playing some Arkham City, playing some Sniper Elite 3, playing some EA UFC.
Is sniper elite actually worth it? Or just the same thing repackaged into new levels?
Sent from
Verticalsports.com Free App
---
Think. It Ain't Illegal Yet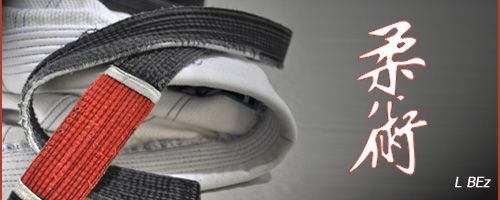 "Discipline Hurts Less Than Regret"
I didn't play the first two so can only say on the new one. I'm enjoying it. The stealth is pretty fun, the sniping is good (playing on hard so wind/distance matter), graphics are solid on PC at ultra settings, etc. No clue how it compares to the older ones, although I hear it's a lot more open and that the older games were more linear.
Join Date: Jun 2009
Posts: 20,898
For anyone interested in starting Herathstone, I have 3 sure fire ways to rank up.

1. Spend a bunch of money to get all of the good cards
2. Do random things that don't make sense
3. Hope RNG is on your side

Win games...
Quote:
It's a great game for sure, I think it's better than any of the uncharted games.

Have you played The Witcher? The Witcher 1 and 2 are out, and 3 coming next year. If you like long, mature themed (titties and sex, nudity and foul language, drugs, drinking, really it is quite mature themed) RPG's that are dark themed and gloomy, it is really solid all around. It's a somewhat older game though so some things look odd in the first one, like animations being off and stuff. You can also just start playing #2 which only came out a few years ago and is all up to date with modern stuff, and to this day one of the more graphically impressive games ever made. Long games too, The Witcher is like 40 hours long and it only costs 10 dollars on Steam, well worth the money even if the animations are a bit odd.
Might have to check them out. I still have KOTOR waiting to be replayed as well.
I bought a game called Corpse Party for my PSP. Only problem is I can't read Japanese.
---
You forget that this isn't just some brutal sport where everyones out to kill each other. Its much more like a game of physical chess.-looney liam
Started Dead Rising 3, liking it so far. Also Shovel Knight, which is a lot of fun. Reminds me of old school NES/SNES games like duck tales/megaman/even some super mario world. Pretty fun stuff.
Beat the final episode of A Wolf Among Us. Wow, so good. Highly impressed, Telltale are amazing.

Also really enjoying Shovel Knight. I'm normally not a big retro style guy, although I don't mind Megaman and such games they normally aren't my go to type of games. This one is really good, though.
Currently Active Users Viewing This Thread: 2

(1 members and 1 guests)
Bonnar426
Posting Rules

You may post new threads

You may post replies

You may not post attachments

You may not edit your posts

---

HTML code is Off

---