To those playing UFC 3 on PS3 online....
---
Add me @ Rex_Holez.

I know 6 people who bought it today for Xbox, and none on PS3. So lame.
Me
Leed
Killstarz
G_Land
TraMai
and more.. All playing it on xbox
---
Super Heavyweight

Join Date: Jan 2010
Location: Latvia
Posts: 4,110
Quote:
Me
Leed
Killstarz
G_Land
TraMai
and more.. All playing it on xbox
I don't have UFC 3..
yet.. hopefully..
Hate to break it to you, but no one's playing UFC 3 online because of their shitty servers.
---
2013 VIP FFL Champion
THE DRAGON RIDES AGAIN - 12/20/14
Machida - Alves - Cruz - JDS - Weidman - Condit - Pettis - Edgar - Cowboy - Dodson - Okami
I played it last night on ps3, was Melvin G. taking on B. Henderson. Might want to keep it standing is what I figured. Yep even I knew that one. Immediate takedown opponent guy got me and went straight to the mount practically. Then he quit the match when Guillard escaped and started hitting Smooth in the face a time or two. The online worked better than the game last time lagwise from what I remembered, but if they don't give you a loss for quitting people will do it regularly. I thought they knew that
---
Bought it today, Im rainer83 on PS3.
---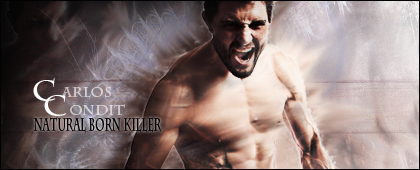 2012 FFL WINNER
CPL RECORDS
UFC 56-32-3 Strikeforce 10-4
I probably won't get around to playing online until March but my PSN is BWoods
I played this guy named... UFC_ROCKS or ah, UFC_KILLS uh something like that. Used to be around here a lot if that helps. He beat me 2 out of 3 Pride middleweight (what a huge division counting the UFC fighters you can use!) fights. Course he had to use Shogun to fight Leben, advantage? Had a real slugfest between 6 years ago Chuck and Wand though.
---
Currently Active Users Viewing This Thread: 1

(0 members and 1 guests)
Posting Rules

You may post new threads

You may post replies

You may not post attachments

You may not edit your posts

---

HTML code is Off

---