Banned
Join Date: Jul 2007
Location: Backseat of the PlazzVan
Posts: 6,472
Royce Gracie vs. Art Jimmerson

Whats the weather like right now where you are?
Homicidal Maniac

Join Date: Apr 2007
Location: Houston, Texas
Posts: 6,193
Freaking Cold with snow everywhere. I want to go back to texas

Kickboxer or bloodsport
---
Over! 2,000,000 Views!
LHW Champ
Join Date: Dec 2006
Location: North Carolina
Posts: 1,377
Bloodsport

What kind of pet do you have....
---
"Believe In The Power Of One"
Evan Tanner 1971 - 2008
To watch - American Football
To play - ultimate frisbee

What do you spend more time doing than anything else?
Sit on this forum.(I work at a desk 8 hours a day)

Ever been to jail for more than a night?
---
My prediction went to Sh!t...
Never been to jail at all!

Have you ever read Jack T. Chick Tracks and comic books?
---
You forget that this isn't just some brutal sport where everyones out to kill each other. Its much more like a game of physical chess.-looney liam
No.

Do you hunt or fish?
---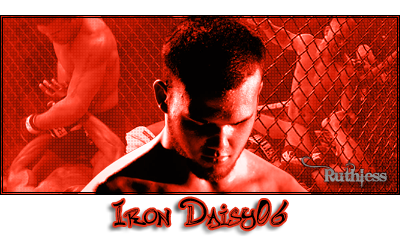 Fighters to watch
John Salter
Chris 'The Chronic' Conolley
Marcus 'The Bruiser' Brimage
Adrian 'Guard Yo Grill' Miles
Andy Roberts
Neither!

Did you ever swallow a penny and had to go to the hospital for it?
---
You forget that this isn't just some brutal sport where everyones out to kill each other. Its much more like a game of physical chess.-looney liam
Currently Active Users Viewing This Thread: 1

(0 members and 1 guests)
Posting Rules

You may post new threads

You may post replies

You may not post attachments

You may not edit your posts

---

HTML code is Off

---