Drown. It would suck at first, but I read that you go into a euphoria just before you die.

What's better: KO or submission?
Ko fo sho. Although some subs are pretty damn impressive.

What's the freakiest movie you've ever seen?
I'd have to say Hostel just because of all the gore.


Call of Duty 4 or Halo 3?
Light Heavyweight

Join Date: May 2007
Location: Melbourne, Australia
Posts: 3,474
Ugh, Cod 4 easily

Porche or Ferrari?
---
Quote:
Originally Posted by jdun11
This is by far the easiest and safest pick of the year in mma.
Quote:
Originally Posted by jdun11
Nog's only chance is one of his miracle submissions, after taking a beating the entire fight.
Quote:
Originally Posted by jdun11
But its not gay if you watch it with a hot chik.

Ferrari


Would you rather be a proffesional athlete or a rock star?
Banned
Join Date: Jul 2007
Location: Backseat of the PlazzVan
Posts: 6,472
Pro athlete

Would you rather go skydive or bungee jumping?
attention whore
Join Date: Oct 2006
Location: Branson, Missouri
Posts: 14,445
Have to be sky diving, since it seems like a real rush and is something you'd never, ever forget. bungee jumping is sort of lame, while sky diving is, like, the real deal Holyfield, you know?

Would you rather be punched in the face by peak Rocky Marciano or hit in the liver by peak Bas Rutten?
---
Punched in the face..Chances are I'd be out cold and wouldnt feel much...I would def. feel bas's liver kick.

How many UFC events have you been to?
---
My prediction went to Sh!t...
Cole Miller

Would you sleep with Bob Sapp for a million dollars?
---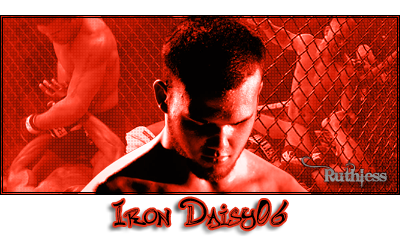 Fighters to watch
John Salter
Chris 'The Chronic' Conolley
Marcus 'The Bruiser' Brimage
Adrian 'Guard Yo Grill' Miles
Andy Roberts
Currently Active Users Viewing This Thread: 1

(0 members and 1 guests)
Posting Rules

You may post new threads

You may post replies

You may not post attachments

You may not edit your posts

---

HTML code is Off

---