Super Heavyweight
Join Date: Feb 2008
Posts: 4,079
I hate american football
I hate Real madrid
I hate INTer
I hate final fantasy
Banned
Join Date: Jul 2007
Location: Backseat of the PlazzVan
Posts: 6,472
Wawaweewa, he gets real touchy feely at night.
gangbangers
wannabe gangbangers
credit card machine being broke at the bar and i have no cash
people who think 35 is a maximum and drive 25
douches who see a cop car and go 5 miles under the speed limit
added to one above, people who dont realize, sometimes a cop has to go slower then the speed limit to look for something.... its NOT illegal to pass him doing the speed limit!!!!!!
people looking for a street and have to practically stop looking at street signs
stupid people... kinda vague i know theres soooooooo many of them
getting asked "speak espanole?" when i say no they look at ME like I'M the asshole
Chicago Cubs and their fans... GO WHITE SOX!!!
Greenbay Packers
there are soooo many others too
---
Made by DP
R.I.P. Evan Tanner, you will be missed....
WWNPHD?
I hate commercials/television shows/ movies that try to reach a target audience via stereotypes and cliches.

I hate people who "dislike" America based on stupid recycled cliched reasons, with out ever really taking time to understand America.
---
Quote:
"I assure you, whatever the others promise to do, when it comes to the showdown, they won't be there... "
UK companies that have "customer service" centres in india.

Hip hop

Thrash Metal

Vegetarians who eat chicken and fish.

Socialising in groups of more than 5 people at a time.
---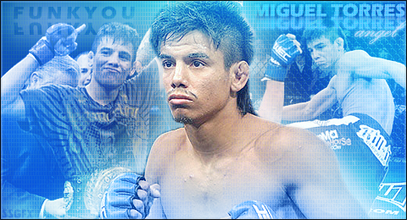 MMAFFL Record 4-1
I hate people who act tough, then when you confront them they don't say/do anything.
---
Quote:
Composure, your one of my fav posters here so I mean this in a sincere way, please keep your hair as far away from long ever again! Lol
Super Heavyweight
Join Date: Feb 2008
Posts: 4,079
I hate cell phones(yes- I actually don't have one)
I hate people talking on cell phones while driving- most people suck at driving anyway and adding the distraction of "OMG!! Did you hear about Stacy and Brad?!?" while running over an old lady, 2 puppies and a cyclist.
I hate people who talk on their cell phone so loudly in public that people 6 aisles away can hear them like they are standing right next to them. A couple weeks back a dude was in the check line practically shouting in his phone to some guy named Mike. I was standing next to him and and started yelling to Mike "Hey Mike do you realize the idiot you are talking to is pissing off everyone and no one gives a rat's ass what ya'll are talking about." Fists almost flew at the 9 items or less line at Randall's that day.
Anyone be it athlete/celeb/arrogant prick- who refers to themselves "You know (insert their own name here) is all about the people and being humble. (Insert again) is always going to give the fans their money's worth. (Insert again) is a major asshole."
People who stink at the gym, or talk on their cell phone while sitting on a piece of equipment.
People who can't sit in the chairs with arms because they are so fat that they wobble when they walk, have trouble breathing and then order cheese stuffed Jalapenos and then a Chicken Fried Steak with extra gravy, fried okra, macaroni and cheese and then can't wait to get to desert while drinking 15
DIET
cokes. Or these same fatties who always end up next to you on a plane and it feels like 1 ton of jello is lying on your arm.
People with bad breath.
Ignorant prejudiced people.
Passive aggressive people.
People(especially young kids) who hardly leave their room because they are playing video games all day and night and have trouble adjusting to public settings because they can't use their "cloak of invisibility" outside of World of Warcraft.
Guys who come up to you at the gym and try to "talk" about how hard they are hitting their pecs today while taking 30 minutes between sets and walking around like a peacock and glancing at said pecs in the mirror every 2 seconds.
People who use religion as a weapon to attack other people's way of life or lifestyle choices or to enforce their own narrow minded beliefs onto others.
I hate that I will never get to date Scarlett Johansson, Adriana Lima or Kate Beckinsale.
---
---
Last edited by Walker; 07-18-2008 at

11:03 AM

.
I'm the Decider
Join Date: May 2007
Posts: 3,239
I hate people that don't check their blind spot when changing lanes.
I hate people that don't use their signals when changing lanes.
I hate lazy people.
I hate internet tough guys.
I hate it when I play poker and miss the river or guys that beat me with the river.
I hate Domino's pizza.
I hate Walmart.
I hate bunk gear.
I hate Kobe.
I hate arse kissers.
I hate people that bum off smokes from me at work. Come on, we get paid the same and very well at that, buy your own goddang cigarettes.
---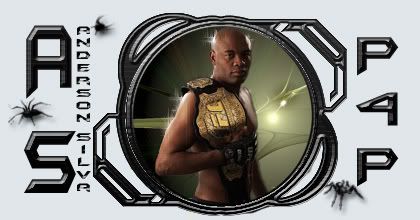 Pound4Pound, The Best There Is
Quote:
I hate the Dallas Cowboys!!!!!
I just hate Dallas!
I hate bad BO, especially in a wrestling match/while grappling.
I hate having bad BO.
I hate having sweaty armpits at work.
I hate sleep, even though I have to have it.
I hate cherries or grapes that are soft. Ewwwwwwww.
I hate when hamburgers fall apart while eating them.
I hate getting bits of popcorn stuck in your teeth.
I hate eating sandwiches with soft bread that sticks to the roof of your mouth.
List goes on.
---
11th (+27)
Wanderlei SIlva
Rich Franklin
Josh Koscheck
Joachim Hansen
Currently Active Users Viewing This Thread: 1

(0 members and 1 guests)
Posting Rules

You may post new threads

You may post replies

You may not post attachments

You may not edit your posts

---

HTML code is Off

---