Middleweight
Join Date: Jun 2008
Location: Alabama
Posts: 2,898
i hate when ur roommate leaves empty boxes in the pantry...if its empty throw it away ok
I hate when you buy a honeydew from the market and it turns out to be complete shit (when you were expecting a nice juicy honeydew)
---
Middleweight
Join Date: Jun 2008
Location: Alabama
Posts: 2,898
i hate when u buy a bag of chips and its half air and like 15 chips in there
When I'm at a restaurant, and someone I'm with decides to tell me what is on the menu, while I already have a menu. I know how to read, shut your ******* mouth.

Slow drivers.

People who stop right in front of you when you're walking.

When someone's talking to me, and they take a bite or a drink right in the middle of their sentence. This drives me f*cking insane.

People who talk with food in their mouth.

People who eat slow.
I hate people that refuse to pull up the the white line when waiting at a red light. I mean HELLO, you have to pull up there for the light to trigger that you're waiting!

I hate when you have an Ex wife and she's a stupid F'n idiot that you have to deal with for at least 10 more years

And I REALLY hate that not only do I have to deal with her for the next ten years, I HAVE TO WRITE HER A F***ING CHECK EVERY MONTH.

I need to go lay down for a while.
---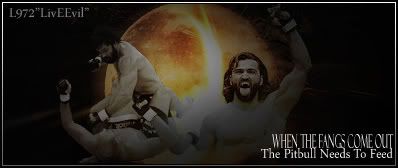 attention whore
Join Date: Oct 2006
Location: Branson, Missouri
Posts: 14,445
I hate cheese. I also hate when people say "You don't like cheese?" No, no I don't, it tastes like a homeless man's ass crack, not that I've ever tasted one myself.

I hate pedestrians who just walk right in front of my car as I'm driving.

I hate people who walk slow. I can't stand having to walk behind some slow person while I'm in the supermarket.

I hate bratty kids and I really hate their parents.

I hate people who don't say "Thank you" after you hold the door for them. I could've slammed the door in your snot box, the least you could do is say thank you.

I hate people who take forever. Whether it's taking forever to get ready, taking forever to shop or taking forever to eat.

I hate that gay ass hipster hair that these panty wastes are wearing nowadays. They also wear girly jeans.

I hate high-priced energy drinks.

I hate people who don't like trying new food. Yeah, you won't try Thai food because it's not American? Well then, eat my ass. The only Mexican food they've had was Taco Bell. Yeah, those kind of people.

I hate current rap music. It's awful. it's really, really awful. I also hate this awful current RnB shit that plays on the radio here.

I hate that I don't have satellite radio.

I hate people who get starstruck. Yeah, it's Ted Danson, so freakin' what?

I hate name droppers. Oh, so you know that guy from Charles in Charge? Wow, you are so cool.
---
---
Last edited by Damone; 07-19-2008 at

12:01 AM

.
I hate when people call me closed minded because I hated Casablanca. The movie sucked, and is out of date. Stop talking to me.

I hated going to an all boys private Catholic school. As a heterosexual atheist, those 4 years were very painful. Thank god it's over.
I hate Anderson Silva nuthuggers.

I hate BJ Penn nuthuggers.

I hate Pepsi

I hate rolling with girls

I hate kids with 4x4s that can't drive off road for shit

I hate when a jeep owner asks me to pull them out of somewhere. Honestly if jeep owners got off their damn high horses once in a while I wouldn't be so pissed.

I hate people that drink but can't handle it
---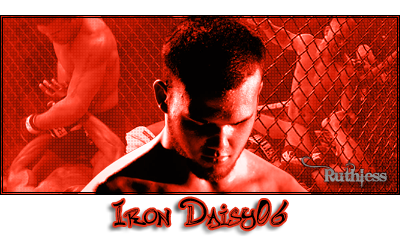 Fighters to watch
John Salter
Chris 'The Chronic' Conolley
Marcus 'The Bruiser' Brimage
Adrian 'Guard Yo Grill' Miles
Andy Roberts
-I came|I saw|I failed-
Join Date: Mar 2007
Location: The plazzVan
Posts: 9,734
I hate how everyone feels the need to ask me where I'm from, shit, I'm persian, big deal, I don't need you trying to make small talk with me about my countries economy and how an attack by U.S is immanent. Buy your freakin Pizza and leave.
I hate when people find out I'm Jewish (half) and then proceed to ask "So, like, you don't believe in Jesus?!?!?! OMG!"

I hate when people ask what kind of last name O'Meara is (my last name). If you can't figure it out, you should be stabbed in the neck. Oh, I also hate when I tell people my last name, and they can't comprehend it, so they're like "Ramirez?". No, not Ramirez, do I look Mexican?
Currently Active Users Viewing This Thread: 1

(0 members and 1 guests)
Posting Rules

You may post new threads

You may post replies

You may not post attachments

You may not edit your posts

---

HTML code is Off

---