Caption Contest
---
Howdy!
I'll post a pic (below), and you guys leave caption comments. The funniest ones (from my choosing) will be voted on in a different thread, the winner getting the prize. You can leave as many captions as you want, so long as you don't double post.
Winner will recive:
50,000 credits
.
Caption example for the pic - "At least no one can tell I've pissed my pants". (You can phrase/write the caption however you please, can be in any form).
Good luck!
"joke's on you shark i'm HIV positive"
---
If a law is unjust, a man is not only right to disobey it, he is obligated to do so. ~ Thomas Jefferson
Sig by D.P.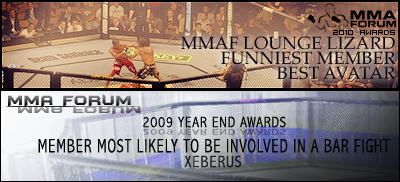 Join Date: Jun 2009
Posts: 20,860
F...m...l...
---
The one time I dont listen to my fortune cookie
Join Date: Jun 2009
Posts: 20,860
It's A Dolphin! It's A Submarine!!! It's A...........
---
The one time profiling is a good thing
Here fishy fishy fishy!
---
"Everybody's got a game plan, until they get hit!" - Mirko "Cro Cop" Filipovic/Mike Tyson
I knew I was in trouble when Aqua Man caught me in bed with his wife.....
Currently Active Users Viewing This Thread: 1

(0 members and 1 guests)
Posting Rules

You may post new threads

You may post replies

You may not post attachments

You may not edit your posts

---

HTML code is Off

---